In the event of a severe collision, high power batteries of the car may set off flames. There is a visible fire risk with hybrid cars if there is a big clash. Car makers should take proper steps to avoid fire risks in occasions of accidents. Leading car maker General Motors has taken a big decision to reduce the possible fire risk. The company is to strengthen up the steel structure and liquid cooling system adjacent to the battery of its celebrated hybrid car, Chevrolet Volt.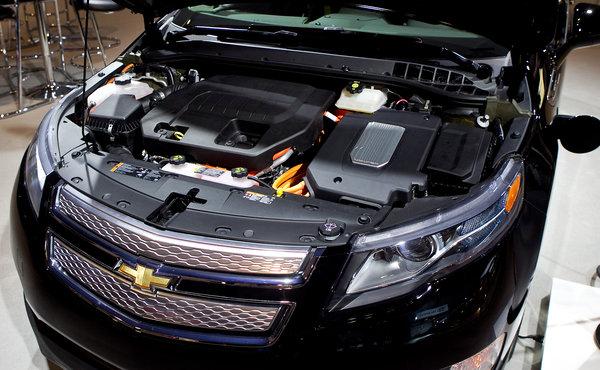 Reinforcing the steel structure and cooling system is a proper step to ensure safety for passengers in the car in occasions of mishaps. It will completely do away with the concerns of the car catching fire on highways after a clash. The move is appreciable, indeed. Better security against accidental firing will tempt many people to buy hybrid cars. Well, ultimately, it will boost the number of eco friendly cars on highways. Thus, the GM's move becomes an environmentally friendly step.
The Volt hybrid car features a 400-pound lithium-ion cells battery to store energy to run the car. The federal safety regulators are looking into the efficiency of reinforcing the metal structure and liquid cooling system near the battery in avoiding the risk of fire. General Motors is hopeful that its plan will get a satisfactory nod from the regulators. Therefore, its Volt hybrid cars will be far safer for people to travel. The risk of fire concerns will vanish away leading many people to buy the car.
Via: UberGizmo