What's happening right now
Solar energy is one of the most reliable alternative power options. Across the world, green enthusiasts have accepted solar panels as a means to harvest alternative energy. There are various kinds of solar cells that you can use in different ways to produce power from sunlight and heat. Most traditional solar cells are static and they can generate power when the sunlight flashes on them. The green world is now going behind some recent sun chasing solar cells that can follow sun as it moves from the east to west to provide better output in generation of alternative power. Scroll down to find out some recent trends in the evolution of sun chasing solar panels.
Trends
1. Smart sun-Chasing solar panels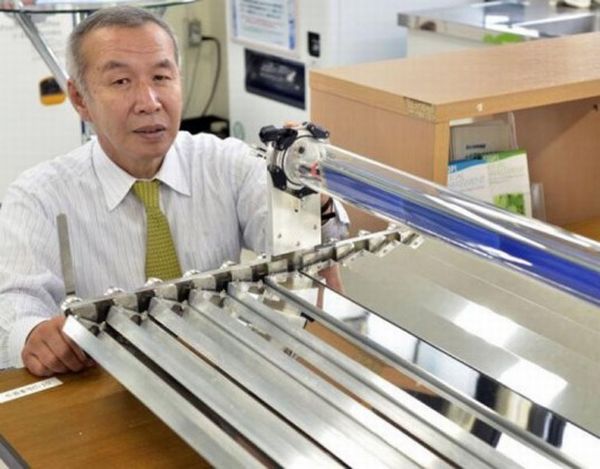 A Japan-based solar start-up, Smart Solar International has produced a solar panel that can turn its face to the moving sun. Made of aluminum mirror bars, the sun chasing solar panels can provide optical efficiency in power generation throughout the day. Instead of conventional photovoltaic cells, the system makes use of less expensive silicon. To prevent heating of aluminum bars, the solar panel has an advanced system. According to Takashi Tomita, the head of the Research Center for Advanced Science and Technology of the University of Tokyo, the sun chasing solar panels can bring both heat and energy.
2 Sun-tracking Sola LED streetlight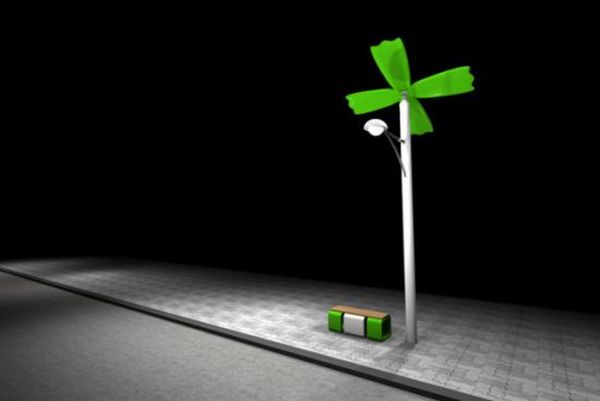 Sola LED is a sun tracking LED streetlight from a team of researchers at the Korea Institute of Science and Technology. The streetlight is known for its highly power-efficient LED lamp, which is powered by a sun tracking solar panel. The power generated is stored in advanced lithium batteries, which can used to light up the street in night. The sun tracking solar cell brings better output for the entire system making it shine even in cloudy days.
3 GPS to track the sun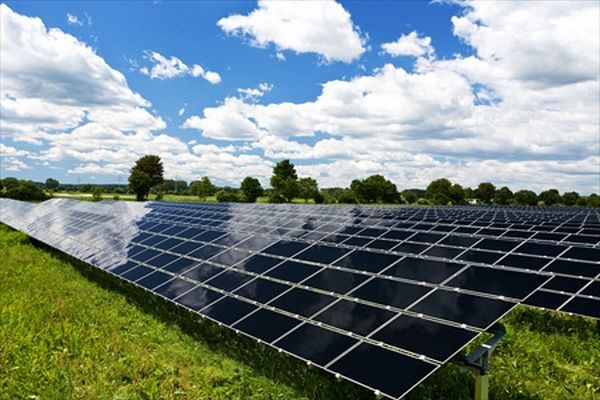 A solar farm in Vermont, installed by All Earth Renewables, has deployed innovative solar panels, which are controlled by wireless and GPS technology. The pioneering solar panels are able to produce 40 percent more energy than traditional static solar cells. As a result, the Vermont farm, which has around 400 solar cells, can produce about 2.2 megawatts to power up 450 households, says All Earth Renewables.
The concept
The very philosophy behind the sun chasing or sun tracking solar panels is to make solar cells absorb maximum heat and light from sun in a day. The revolutionary solar cells can track or chase the sun as it floats in the sky. Thus, power can be generated for more than nine hours in daytime. If the solar panels are static, they can only take up sunlight in a few hours. The ultimate result is more productivity. As per reports, chasing solar panels offer 40 percent better productivity than conventional solar panels.
The advantages
Better output: The biggest advantage of the chasing solar panels is better output. Due to the exposure of sun for many more hours in a day, tracking solar panels can generate more power.
Power even in cloudy days: If you use conventional solar panels, there is better chance that you would be in dark in night it was a cloudy day. If the more efficient chasing solar panels are deployed, you can certainly avoid the situation in most occasions.
The impact
Sun chasing solar panels are to wholly change the scene of solar energy. Until now, we used fixed solar panels on our roofs and solar farms. But with the evolution of sun tracking solar panels, we will be able to harvest maximum amount of electricity in a day. Even on a cloudy day, you won't have to meet the shortage of power, because the moving solar panels can generate power more power that day. However, the technology is in its infancy stage. More developments are needed to bring advanced sun tracking solar panels into existence, which could ensure better output than the existing solar panels.