In an age when everybody and everything is turning green how can fashion stay away from recycled materials. Well, fashion tycoons and a bunch of young fashion designers are determined to transform the fashion runways into eco-friendly paradises through their inspiring collections. Couture is being made from plastic, newspapers and other unbelievable materials. The motto behind green couture innovation is to use the natural resources in a more intelligent manner. In the following some recent much applauded eco-friendly fashion designs have been enlisted.
The body armor by Grace Duval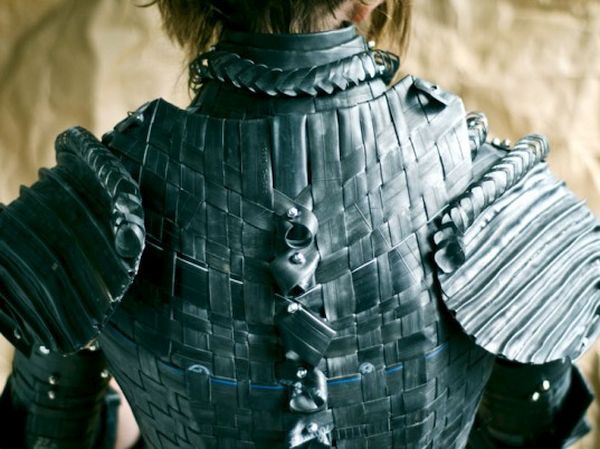 The very intelligent and highly creative fashion designer Grace Duval has used rubber from the inner tubes of bicycles for making a body armor suit in the style of medieval knights for women. The body suit has arm and shoulder pieces for protection. The rubber strips have been knitted with such precision and craftsmanship that the suit looks like made of shining steel.
The Eco Flamenco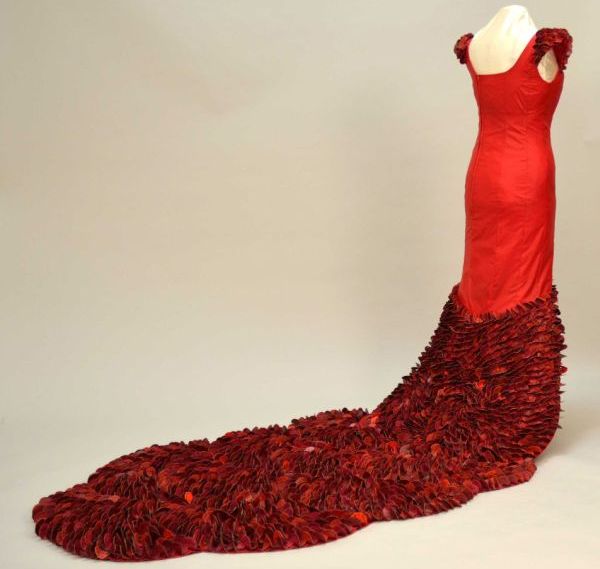 Nancy Judd, a celebrated artist and environmental educator, who has launched a new line of fashionable clothing. The Runway Recycle Collection has dresses and clothes made of trash. The most famous of her creations is the Eco Flamenco dress which has been made with cereal boxes. Nancy and her team have used recycled red paint for creating the beautiful dress. 5,000 people have pledged to buy eco-friendly fashion clothing and accessories seeing Nancy's efforts.
Little Slide Dress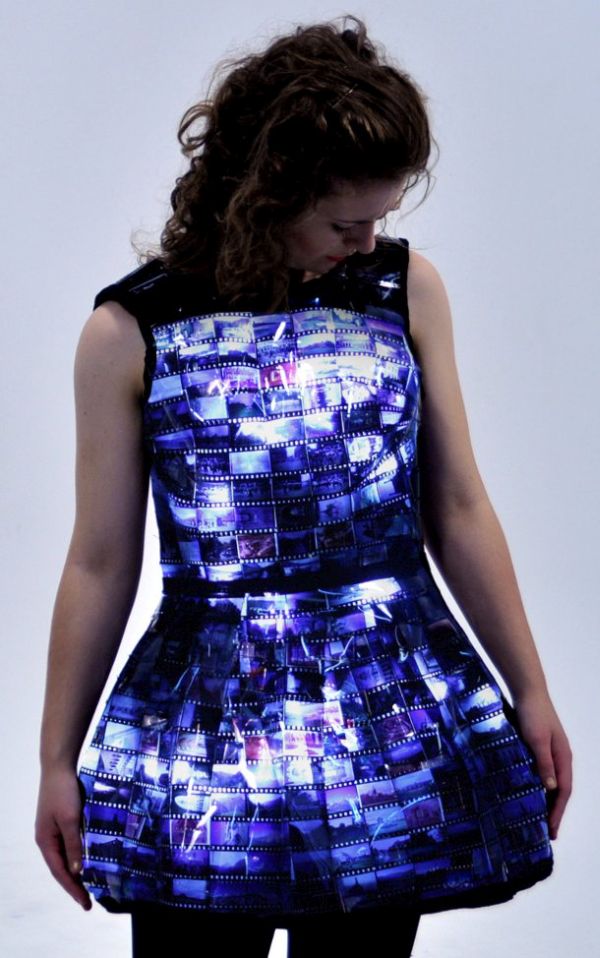 Inspiration can come from anywhere and for designer Emily Steele it came from the movies. The Little Slide Dress has been made by using slides of films. The student of Victoria University Wellington has also used LEDs that are sensitive to light. At day time the dress will look as any other sleek and stylish little black dress but during night the LEDs will reveal the picture that the film slides contain, making the dress look unique.
Gary Harvey's green collection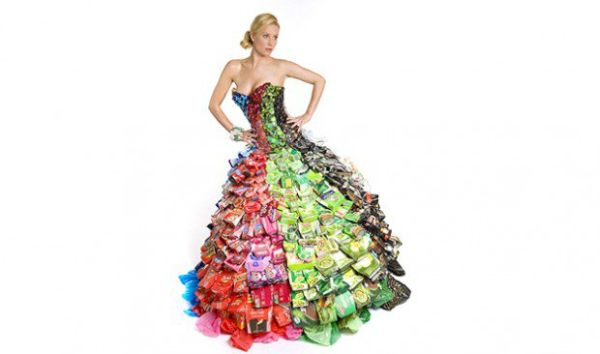 The Green Shows was inaugurated last year by Gary Harvey's eco friendly couture collection which consisted of 18 dresses. The designer has successfully used recycled newspapers, old trench coats, and laundry bags and recycled denim jackets. Each of the dress looks chic and fashionable without compromising on the green quotient.
Designers all over the world are busy in using recycled and reclaimed materials for creating unique and stylish couture. The eco-consciousness of consumers has urged the designers to use more eco-friendly material for making clothes.