Modern cars are fraught with fuel issues and how to secure the future of gas-based vehicles. At the rate things are going, there doesn't seem to be much hope for conventional fuel-driven cars. But a complete overhaul of automobiles isn't immediately possible which is why automakers are looking to power their vehicles with a hybrid drivetrain. In what is welcome news for fans of V12-driven cars, legendary Italian automaker, Ferrari, has announced that future productions of its vehicles running on V12s will be combined with green technology.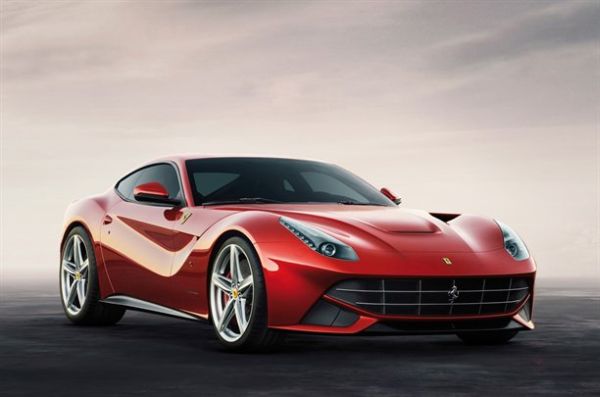 This is big news as V12 engines are some of the most powerful used in production vehicles. Ferrari's announcement came in the wake of the F12 Berlinetta's launch earlier this month. The company's new generation of V12s will not only consume less fuel but will also emit lower levels of CO2. This will ensure that Ferrari productions are kept in demand by customers looking for powerful and fuel efficient vehicles.
Though the automaker hasn't revealed when the new technology will be applied, it has confirmed that when it does, the hybrid drivetrain will be offered as standard and not optional. Ferrari had earlier experimented with hybrids in its 2010 HY-KERS concept which used a stock Ferrari 599 GTB and a KERS system. The concept featured an electric motor towards the front to power ancillaries when operating on electric power. Another electric motor was fitted at the rear to produce 100 bhp and 110 lb/ft of torque.
The 2010 HY-KERS concept will pave the way for a production version to be manufactured in the form of the Enzo which will sport a mid-mounted V12. Ferrari's decision to fit future V12-driven vehicles will hopefully influence other manufacturers to do the same. If the vehicles can deliver the same performance, then the market for conventional fuel-based cars appears sustainable.
Via: Autocar