Fallbrook Technologies Inc. will soon introduce a variable speed supercharger by using a technology called NuVinci continuously variable planetary (CVP). Still in the developmental stage, the technology will be aimed at selective automotive OEMs and is likely to create a strong impact. The NuVinci CVP technology involves using rotating and tilting balls that are positioned between a transmission's input and output components, tilting to varying transmission speeds. By tilting the balls, contact diameters and speed ratio are changed.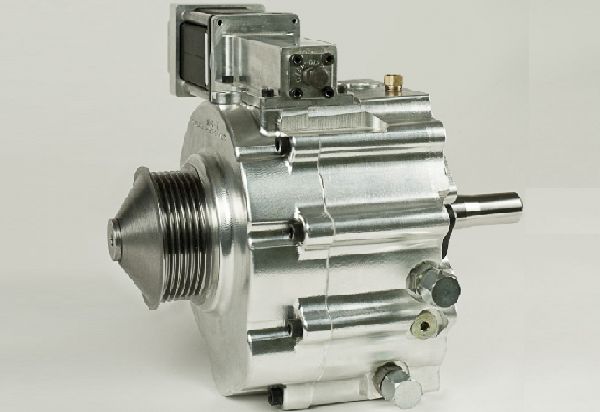 Fallbrook is presently working on the development of the device with a tier 1 automotive equipment supplier. Results from tests have demonstrated fuel saving and engine down sizing or down speeding opportunities while ensuring that performance and handling are not highly affected.
In terms of performance, NuVinci CVP will boost optimization over a wide power band. OEM application designed NuVinci prototypes have already cleared the tier one supplier's automotive class durability testing.
One of the biggest plus points of the NuVinci enabled supercharger is that it can help boost smaller engines without affecting performance or drivability. Fallbrook's first demonstration of a variable speed supercharger drive was proven by using a 2008 Mustang Bullitt for the test. Fully fitted a ProCharger supercharger along with a NuVinci DeltaSeries variable speed drive, the Bullitt demonstrated an increase in performance at lower engine speeds after the variable speed drive was activated.
A part of the NuVinci DeltaSeries accessory drive solutions line, the NuVinci supercharger drive should attract a lot of attention from OEMs once launched and properly demonstrated. With the technology, there will be no need to compromise on fixed ratio accessory drives as accessory RPM can be decoupled from engine RPM.
Aside from the NuVinci supercharger, other DeltaSeries drives currently being developed are applications for cooling fans in heavy duty vehicles, high output alternators, engine crank mount units, and AC compressors.
Via: Greencarcongress