Few days back Saturna, a developer of automotive wireless technology and LBS, a provider of location based GPS services announced that they have entered into an agreement with Evolve motorcycles in order to integrate the wireless Communications Platform of Saturna on the US made electric motorcycles and scooters of Evolve. In total, this platform will be available on specific 2013 models of evolve and for the first time represent the installation of telematics and LBS devices on an assembly line of OEM electric scooter.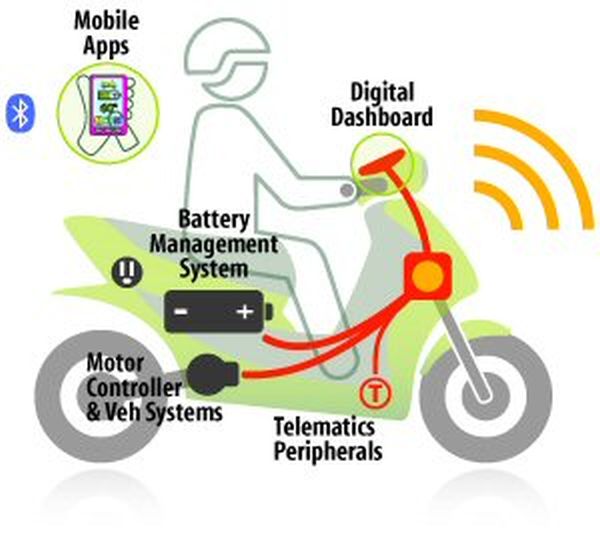 This Communication Platform of Saturna is pending for patent and comprises of three features. Firstly, a rugged On vehicle Device, which comprises GPS, High speed processor, 3D accelerometer and memory. Detailed data is collected by this device like speed, location, direction, altitude etc. from the motor, electrical systems and battery of the evolve scooter. Secondly, a digital dashboard, a HMI (Human Machine Interface), which has a large digital color touchscreen display. Thirdly, the Saturna or Evolve Cloud, a highly scalable and customizable application of software, which can open unlimited networking possibilities and number of location based services allowing the remote management of evolve scooters using device enabled by web.
Detailed info on range and charge state will be provided by these features hence solving range anxiety. Also, the electric vehicles will be well connected to the charging infrastructures. The technology of Saturna will improve security and safety making urban social networking possible as well as enabling location based services like charging and road assistance.
Via: Saturnagreen