Imagine turning up to your office on a Monday, bleary-eyed and still waiting for your morning caffeine hit to kick in, only to discover the entire building is being torn apart by flames. Sounds like a nightmare, right?Uncontrollable blazes and explosions may be the stuff of sensational daytime soap operas and made-for-TV movies, but they're still a very real and dangerous threat to every business. And a bigger one than you might think – in 2013 and 2014, there were 5,561 fires in commercial and retail premises in the UK.
Dealing with disaster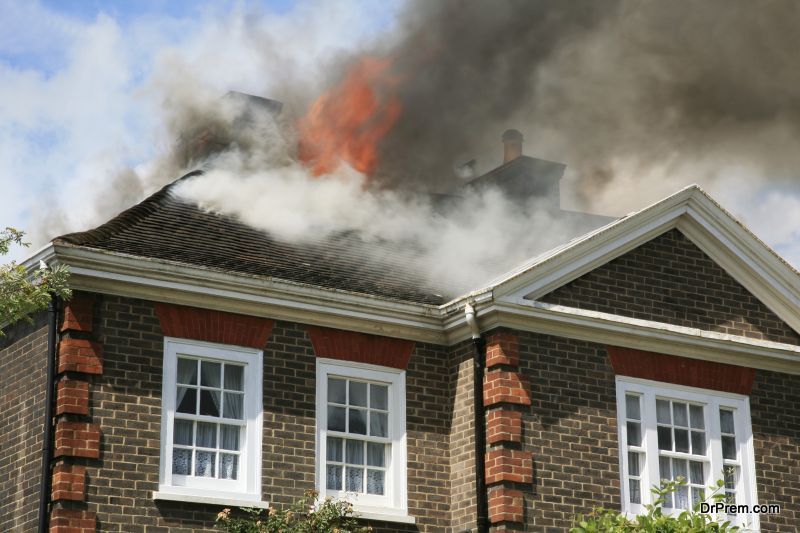 Should the worst happen and your business also fall victim to a fire, you'll no doubt be preoccupied ensuring everyone's safety and getting it back up and running again. But there's another troubling side effect to workplace fires that's easy to overlook – their environmental impact. The smoke and heat can cause major damage to the surrounding land, air and water supply, especially if flames spread to nearby buildings and structures.
With that in mind, we're sharing three top tips for keeping accidents at bay and reducing their impact.
Prevention is key
It's much easier to avoid an accident than deal with the fallout afterwards; so take the time to put fire safety measures in place. Not that you have a choice anyway – there are several strictly enforced regulations and laws that determine what action you need to take to protect your building and employees. Fail to meet those standards and you'll face big fines. Minimise risks by training staff about potential hazards and your policy for handling any issues.
Again, by law, you need to ensure your alarm system is in full working order and sensors are ideally placed to pick up on heat or smoke. As well as giving employees or customers enough warning to exit the building, being able to alert the emergency services to a fire as quickly as possible is key to preventing flames from spreading and causing further damage. If your current system has been around since you first moved into the building all those years ago, then now's the time to update it with the best fire alarms.
Limit the damage
Investing in protective measures is the only way of guaranteeing that a fire will cause minimum damage and disruption. A Durasteel blast wall will hold flames at bay, giving employees time to exit or sheltering them from harm. But it's also designed to prevent the escape of smoke or gases – ideal if you run a manufacturing business that handles chemicals and hazardous materials toxic to the environment.
If the worstcase scenario does come true despite your best efforts, you'll be thankful for the peace of mind your earlier investment gives you.
Do you have any other top tips for reducing the likelihood and impact of a workplace fire? Leave a comment and let us know.
Article Submitted By Community Writer