Water seepage is a common residential and commercial problem and one of the best ways to get rid of this problem is to opt for efficient and high-quality sealing products and solutions. Sealing, when done appropriately, will allow you to maximize energy efficiency by simply minimizing heat and air loss in your building or home. So, if you are looking for an apt sealing solution, then it is advisable that you use silicone caulk.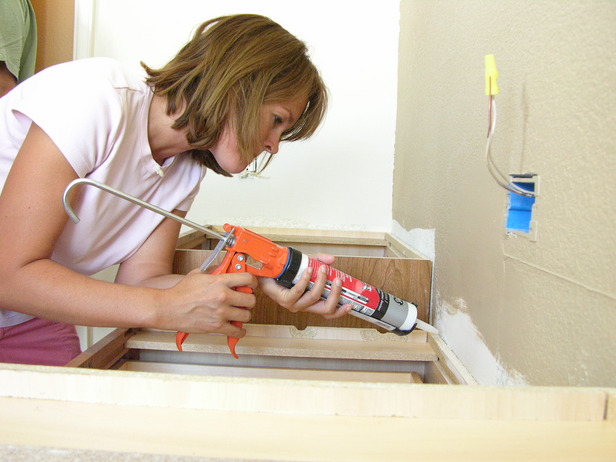 Silicone caulk is used for sealing around the doors, windows and any exterior wall and even plumbing and bathroom fixtures including, showers, bathtubs, sinks and toilets. Therefore, if you want to learn some of the easy ways to protect your home from the havoc of water seepage and also find out the environmental benefits of using silicone caulk, then read on to find out more on this topic.
What is silicone caulk?
Silicone caulk is essentially a building material that has sticky consistency. There are primarily two types of silicone caulk including tile and tub silicone caulk. It is basically used as a sealant or for water-proofing material around fixtures and structures on exterior as well as interior portion of a building. Silicone caulk gels really well with different types of materials including ceramic, glass, metal, plastics and wood. In fact, silicone caulk is also used for the purpose of sealing around countertops, especially in the bathroom and kitchen.
What are the environmental benefits of using silicone caulk?
Silicone caulk is also capable of withstanding typhoon, earthquake and even hurricane, all of which will help you increase the life-span of your building/house. It is the caulk that prevents water seepage and does not allow it to get into areas underneath the fixture. It also helps in minimizing the damage caused by moisture such as mold or rotting accumulation. Following are some of the environmental benefits of using silicone caulk.
1. Silicone caulk can help you minimize energy bills and save environment. Silicone Caulk is used extensively for the purpose of sealing, simply because of the great amount of flexibility that it is capable of extending. Silicone caulk lets you waterproof or seal a particular area and does not allow that particular area to get damaged or develop any cracks. The biggest advantage of silicone caulk is that it allows you to minimize your energy bills, which in turn is beneficial for our environment. When used for sealing an exterior opening, silicone caulk can make cooling and heating more efficient by simply stooping leakage of air, which eventually helps in reducing energy bills.
2. Use silicone caulk to make your house/building durable and save environment. In addition to this, it also assists in extending the life of structures and fixtures by minimizing the risk of mildew or rot. If you wish to enhance the life of your property, then it is always a good idea to use superior quality silicone caulk as it will enable your home/building to withstand extreme weather conditions and also give you an opportunity to save the environment at the same time. It will make your property stronger, durable and long-lasting. Silicone caulk, when used for sealing around windows, doors and other exterior penetrations, can help you minimize energy leaks and drafts and also keep rodents and pests away from your home.
3. Limit air filtration and protect environment. Water can never get through silicone caulk and hence will never be able to break it down. In fact, once you have used silicone caulk around an area which you intend to protect from water, it will neither degrade nor change. It would not even shrink, crack, harden and crumble. It does not get affected even when in extreme hot and sunny conditions, unlike other types of caulk. All of this only allows you to extend the life of your building and house and make it more sustainable and thereby save the environment. By simply making use of silicone caulk for sealing structures and for the purpose of weatherproofing, you enable your house/building to meet high standards of energy performance and limit air infiltration and loss of heat, which only allows you to maintain a constant temperature inside the building.
Conclusion
When it comes to preventing leakage, it is advisable that you use genuine and high-quality silicone caulk. This is because it is extremely flexible, crack and shrink-proof as well as waterproof. No matter what weather condition you are experiencing, silicone caulk will simply not get affected either by the temperature or the weather condition and hence you would not notice any cracks. All of this will only help you reduce your energy consumption and protect the environment simultaneously. Remember, by using sustainable energy and saving energy related costs, you are also saving the environment.