In the wake of many critical ecological concerns, humankind is in continuous efforts to cut back the amount of carbon mixing with air. There is no best way to reduce carbon emissions other than replacing the gasoline vehicles with electric and sustainable ones. There is no shortage in production of electric vehicles by various automakers, but, what majorly needs is a change in people's approach toward using these electric cars to save the earth, nature as well as the creatures that inhabit it.
BYD E6: 250 Miles Per Charge Electric Car

BYD Auto's E6 is a full electric crossover that can travel 250 miles on a single full charge. The BYD E6 has an advanced interior and it can carry up to five passengers for the 250 mile trip. The EV's battery pack is capable enough to provide a minimum of 101HP. With its full battery pack and a powerful motor, the car will offer an estimated 269HP. Top speed of the crossover is approximately 100mph.
SIM-LEI EV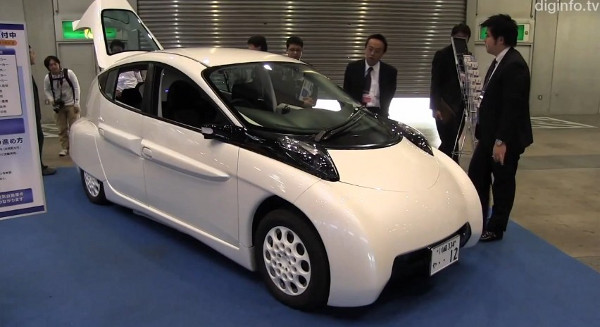 SIM-LEI is an electric car concept uncovered by the Japanese startup SIM Drive last year. Put on display at the 2011 Electrical Vehicle Industrial Exhibition, prototype of SIM-LEI grabbed large attraction. The coolest thing with the EV is that it touts an inspiring range of 207 miles at a maximum speed of 93 miles, thanks to its Toshiba 24.9kWh lithium ion battery. For a shift from zero to 100km/h (62mph), the car takes only 4.8 seconds. SIM-Drive intends to launch the EV in stores next year.
Honda Fit EV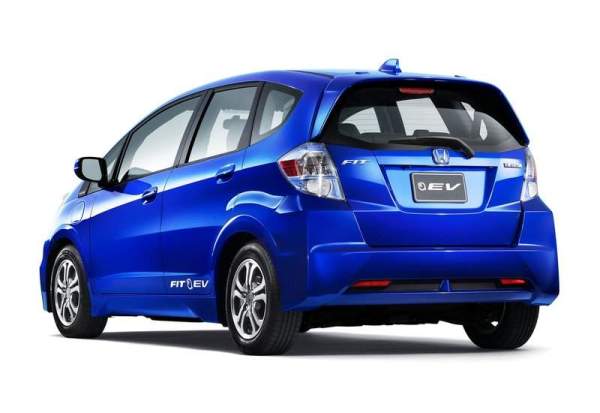 Honda unveiled its 2013 model Fit EV at the Los Angels Auto Show in 2011. The Fit EV is a special city electric car for the U.S. market. Thanks to advanced battery and other technologies, the Fit EV will provide 123 miles city driving range. Honda will ship the elegant Fit hatchback in the summer of 2012. The possible retail price of the Fit EV is $36,625.
Smart Forspeed Concept EV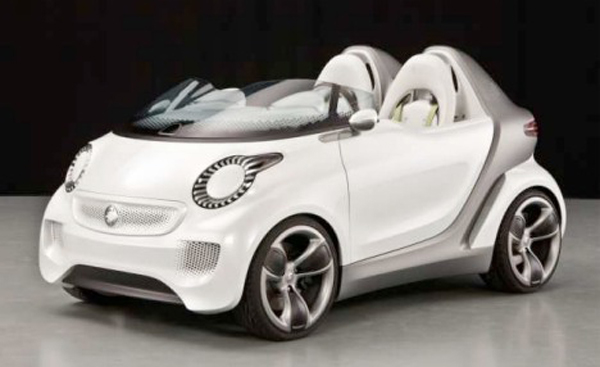 Smart Forspeed is a breathtaking electric car concept form Daimler. This highly adorable, boat resembling and sans roof EV concept can offer 85 miles to a single charge. To charge its battery 80 percent, the car will take only 45 minutes. With its 41 HP electric engine, the Smart Forspeed will get from 0 to 37 miles in mere 5.5 seconds. But, there is less chance that the tiny Daimler EV will go for production since it may not be profitable.
Tesla Model S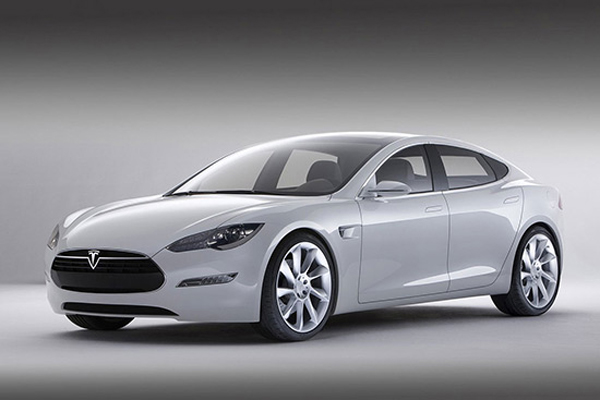 The Model S is an innovative electric car from the startup firm Tesla Motors. The electric car has a brilliant range of 300 miles on a single charge. Moreover, Tesla extends cheap battery options for a range of 230 and 160 miles for full charge. The car normally takes four hours for full charging, but only 45 minutes via its 'quickcharge' feature. It will get from 0 to 60 miles in 5.6 seconds. The electric prototype of the car costs $49,900.
Mini E Electric Car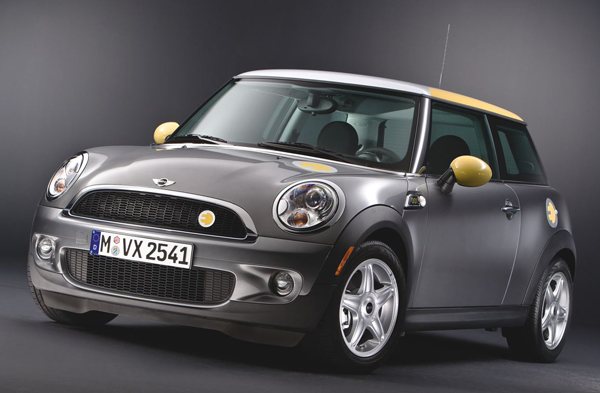 BMW realized the Mini E Electric car in 2009 aiming at the customers, who love mini EVs. The Mini E mounts a 204 HP electric motor that along with a powerful lithium ion battery provides 150 miles for a single charge. The Mini E transfers electric power to its motor at a rate of 380 volts. The car requires only 80 seconds for accelerating from 0 to 60mph. Two hours and 30 minutes are enough to fully charge the car's battery.
Lightning GT Electric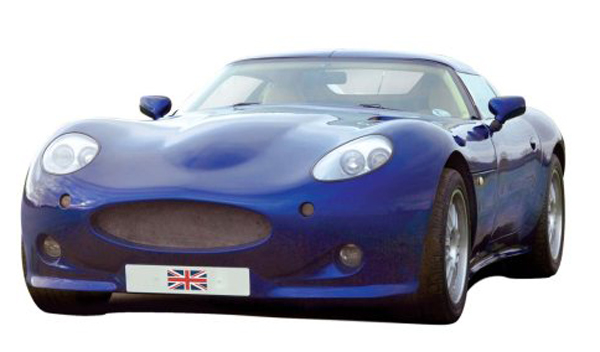 GT Electric from the Lightning Car Company is really an electrifying EV. Sporting four electric motors, the GT Electric can travel up to 250 miles on a single charge. The gorgeously designed car takes only eight seconds to accelerate from zero to 60mph. When it comes to the speed, the company claims that the EV will provide 130mph. It makes use of the lithium titanate battery from Altair Nanotechnologies, which builds non toxic high powered batteries.
Artega SE (Sports Electric)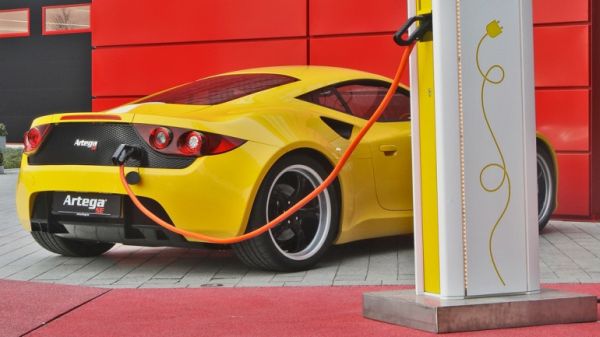 The Artega SE (Sports Electric) sportscar is from the German automaker Artega. Designed after its gas cousin, the Artega GT, this sportscar has a stunning output of 280 kW (380 hp). The SE will go from zero to 62 miles in just 4.3 seconds and it offers a comprehensive range of 186 miles (300kmp/h). The top speed of Artega SE is over 155mph (250 km/h). The car draws power from 16 lithium ion battery modules. Estimated price of the classy EV is $212,500.
Nissan ESFLOW concept car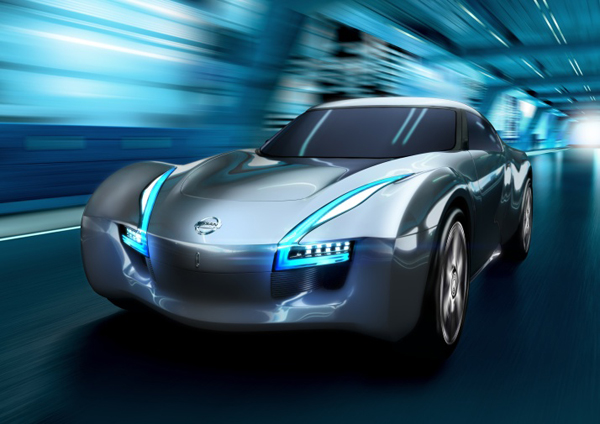 The ESFLOW is an ultimate electric sportscar concept from Nissan under its famous LEAF (Leading, Environmentally friendly, Affordable, Family) platform. The two seater EV will have a range over 250kms with two electric motors and laminated lithium ion batteries. The Nissan ESFLOW will move from 0 to 100km/h in under 5 seconds. The car will have a chic interior with LED display indicators.
Delta E-4 Coupe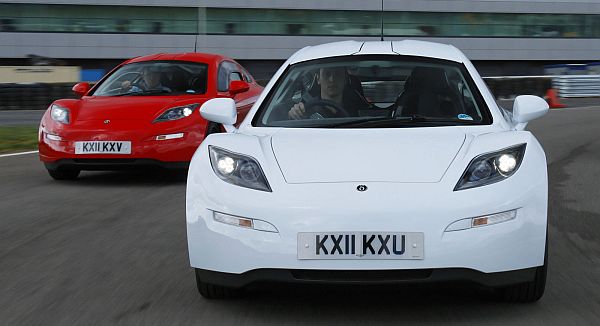 British carmaker Delta Motorsport has designed this superb Delta E-4 Coupe electric vehicle. The Coupe has grabbed attention from the green world with its capability to move at a blistering speed of 150 mph with a range of over 200 miles on a single charge. The Delta E-4 Coupe EV will go from 0 to 60 miles in 5 seconds. The car gets its power from a duo of Oxford YASA electric motors that produces 443lb ft of torque and more than 118bhp each.