Who doesn't like to take a break from their mundane life and go on a perfect trip? And if the tour involves the greenery of nature, it is just bound to tranquilise the heart to its maximum limit. The tropical rainforests of Costa Rica with its rich flora and fauna and the serene beaches is one of the best destinations for all nature lovers. Listed here are eco-tourism activities in Costa Rica, along with some affordable eco-lodges where you would love to stay.
Ecotourism Attraction in Costa Rica: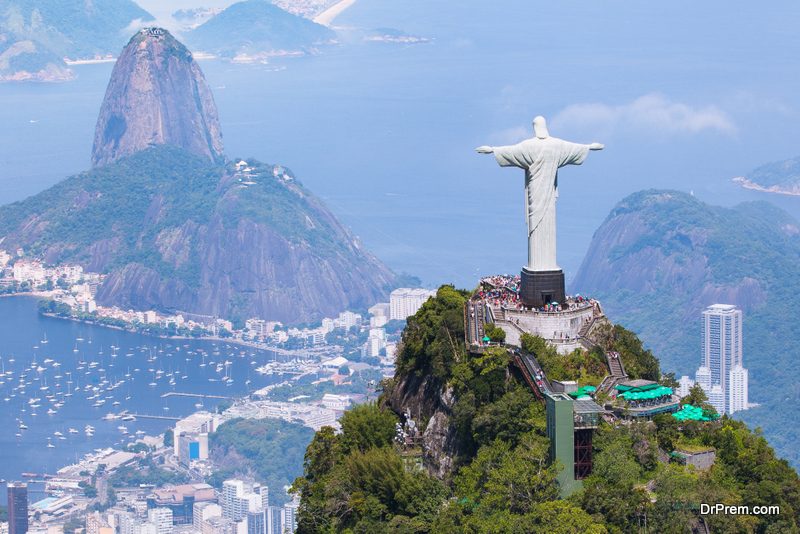 Manuel Antonio: It is the most popular tourist destination, ideal for a short adventure. The mountainous beauty added with activities like hiking, rafting, kayaking, canopying, sport fishing, bird watching, surfing etc. makes it worth visiting.
Monteverde: Monteverde achieved the fame of an eco-tourism hotspot for its extraordinary Cloud Forest Reserve with a rich biodiversity. The forest houses 2,500 plant species, 100 species of mammals, 400 bird species, 120 reptilian and amphibian species and thousands of insects.
Arenal: This place is famous for the Arenal Volcano that erupted after staying dormant for thousands of years. The eruption, although took away the life of 80 people and 45,000 cattle, destroying three villages, earned the place its fame. The perfect symmetrical shape of the mighty mountains is another reason to visit the place.
Dominical: The beach town of Dominical is a special attraction among tourists for its unspoiled beaches and surrounding forests along with its wildlife. Trekking, horse-riding, fishing, canopy tours, scuba diving are some of the ecotourism activities found here.
Corcovado: This place is famous for the Corcovado National Park with 103,290 acres of tropical rainforest. It is rich in flora and fauna, making it a biologically diverse location.
Some Ecotourism Activities in Costa Rica You Must Enjoy:

Canopy Tour: This is one of the best ecotourism activities in Costa Rica. An aerial tram ride high above the rainforests over the canopy. Seated with 9 to 10 people, the tram floats on a track providing a scenic overview of the lovely rainforests. Lasting for about 4 hours, the experience of a canopy tour is hard to forget.
Visit an Orchid Garden: Visit an orchid garden to observe around 1,300 species of orchids in their natural habitats. Various unique flowers can be seen blooming in several orchid garden.
Sleep in a Eco-lodge: This is one of the most amazing ecotourism activities in Costa Rica and should not be missed at any cost. There are several affordable eco-lodges available with all the comforts that one needs. Surrounded by natural landscape, these lodges will keep you in touch with the nature, right from the beginning of your day till its end. Those worrying about where to stay in Costa Rica, this can be an ideal spot.
Gyrocopter Ride: Another amazing experience to have in Costa Rica is to ride a Gyrocopter through the air. The two-seater contraption provides a brilliant overview to observe the abundance of nature.
Eat Local: In Costa Rica you will find some yummy foods made with fresh ingredients that are a delight to the taste buds. Do not miss the taste of its delicious pineapple, coconut milk and the fish.
Visit a Cacao Factory: Visit a Cacao Factory and taste the beans right off the trees. Observe the difference between the hint of a chocolate and the final product in the market. The beauty of the place is a treat to the eyes as well as to the taste buds.
Take a hike: One of the most loved ecotourism activities in Costa Rica is hiking. Taking guided hike will enhance your knowledge. Beautiful views of the nature would always be waiting to greet you at the end of your journey.
Visit a Coffee farm: Producer of the highest quality of coffee beans, Costa Rica's coffee farms deserves to be visited. Do not forget to enjoy a cup of rich coffee with a strong aroma, while learning all the amazing aspects of its production.
Go Bird Watching: Another of the ecotourism activities in Costa Rica that shouldn't be missed is bird watching. Housing around 900 endemic species and about 220 migratory species, Costa Rica is a heavenly abode for bird watchers.
Take Yoga Classes: Daily Yoga class is another tranquilising activity to enjoy at Costa Rica. This added with message therapy, energy balancing and nutritional consultations promotes both physical and mental health.
Where to Stay at Costa Rica?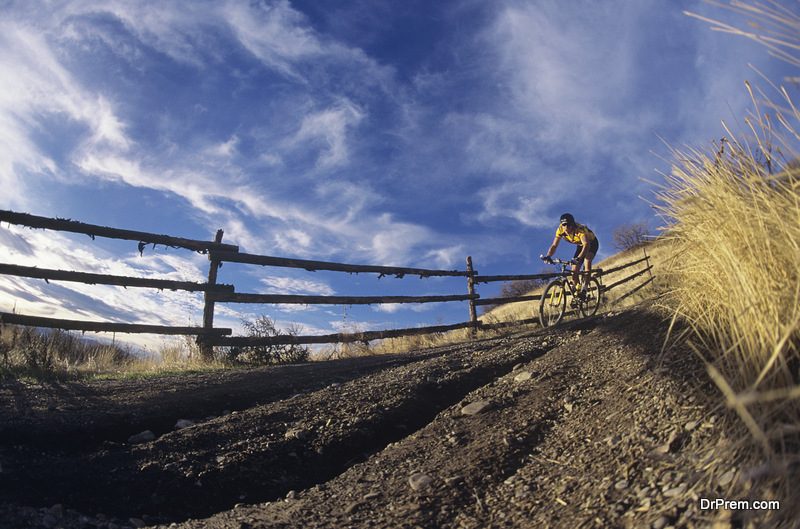 Listed below are some of the affordable eco-lodges of Costa Rica where one can stay among the nature:
Finca Luna Nueva: Here the guests can leave in peace and comfort surrounded by nature. The Sacred Seed garden tour is an interesting educational tour where one can learn about the healing power of plants.
Rara Avis Rainforest Lodge and Reserves: The three hour long and bumpy ride to this place pays off as one visualises its scenic beauty. Accommodation being a little rustic with a problem of electricity, this place is chosen mainly for its jaguars and tapirs.
Rancho Margot: Here one can find spacious bungalows as well as bunkhouses and enjoy horse riding, mountain biking, hiking and even practice yoga.
Dante Corcovado Lodge: Situated close to the boundaries of Corcovado National Park, this place has accommodations that suit all budgets. Activities like Kayaking through mangroves, exploring the night forest or dolphin watching are on the offer here.
Dantica Cloud Forest Lodge: A bird watcher's paradise, this place goes hand in hand with comfort and sustainability. Nature was left unharmed while constructing this lodge whose floor-to-ceiling windows allow its guest to stay close to the nature around.
Hotel Belmar: This Swiss-Chalet-style hotel presents to its guests the stunning view over the cloud forests on a clear-sky day. A trial to the Cerro Amigos, a dip in the alfresco hot tub and a dinner of locally produced gourmet are also on the offer.
Thus, when you decide to take a tour to the angelic Costa Rica, make sure that you visit the best destinations. Enjoy all the famous ecotourism activities in Costa Rica to have an unforgettable experience in the wild of nature.