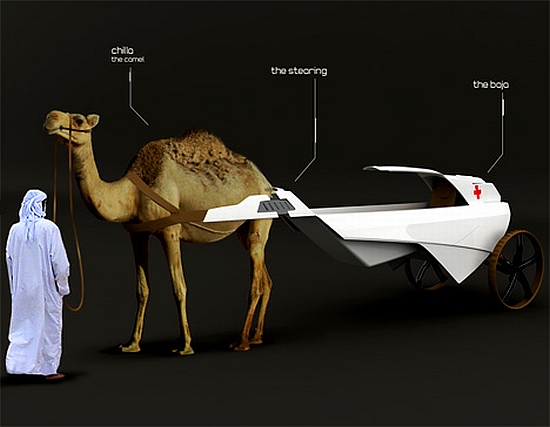 Eco Factor: Baja concept aims to help docs reach patients stuck in a desert.
In urban cities, patients are never more than a few seconds away from medical help. However, if you get sick in a place like the Sahara desert, then it might be the worst day of your life. A designer has now made use of the most promising way of desert transport to get medical help to people stuck in a desert. From the house of a design student named Fresch, comes a camel-trotting concept known as Baja.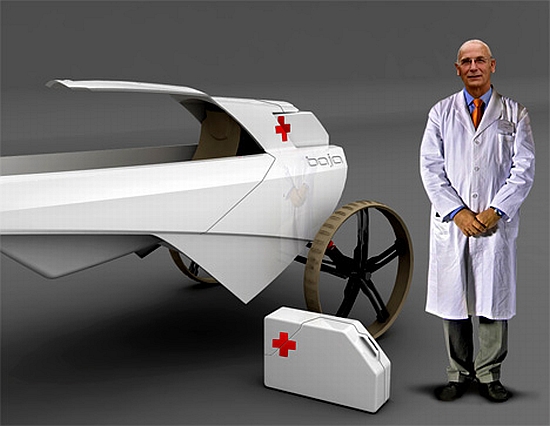 Baja is a lightweight trailer which can seat a doctor. The Baja comes with a lot of practicality and a little bit of technology as well. Apart from a doctor's seat, the Baja is a fully functional ambulance, where the sick person can be carried and the same compartment can also double as an equipment carrier. Whenever the doctor gets a call, a Baja mounted GPS system tracks the exact location of the patient to enable the doc to reach the one in need.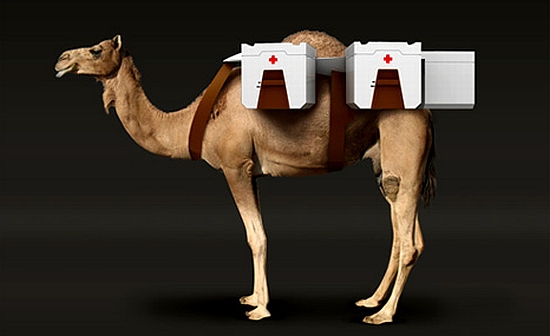 The Dark Side:
A camel-powered ambulance is not what one love to see, especially if the patient's condition is critical. Moreover the doctor will also need some skills maneuvering the camel to the location as tracked by the GPS system.
Via: YankoDesign