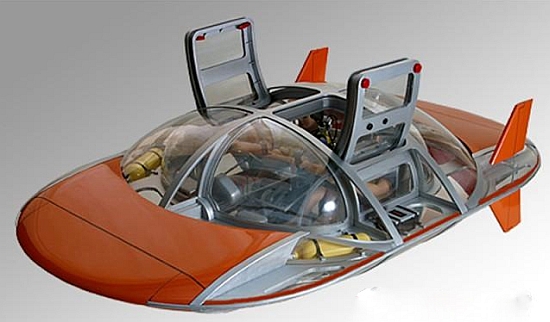 Eco Factor: Pedal-powered submersible.
Russia-based Marine Innovation Technologies (MIT) is planning to develop a pedal-powered submarine to green your underwater ride in the future. The submarine ends the issues related with the use of traditional screw propulsion and accumulator batteries and also makes use of a perplex system which enables the occupants to generate enough power to propel the underwater craft.
Generally a submersible requires 2.5-5KW of power to reach a speed of about 3 knots, whereas an average person struggles to generate more than 0.4KW of power when pedaling more than an hour. This mathematical impossibility was solved by an ingenious method the company calls the "Coand&#259" effect. The effect somehow alters the propulsion mechanism in such a way that a smaller force is enhanced to meet the requirements.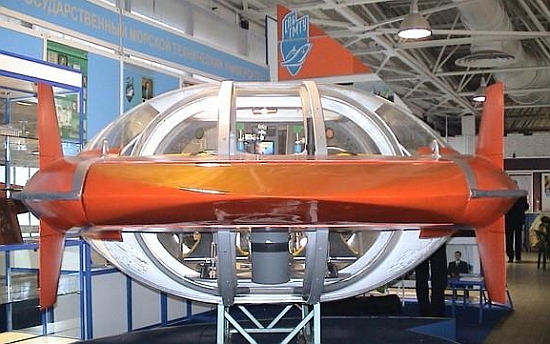 With two adults on the pedal system, the UV is capable of reaching a speed of 5 knots when at a depth of 30m. The developers have also made the underwater craft simple to operate. The interiors feature basic controls that include foot pedals, steering wheel and a few buttons to control the most important systems of the UV. The company claims that once developed the submersible will carry a relatively cheap price tag of between $30,000 and $70,000.
Via: Gizmag