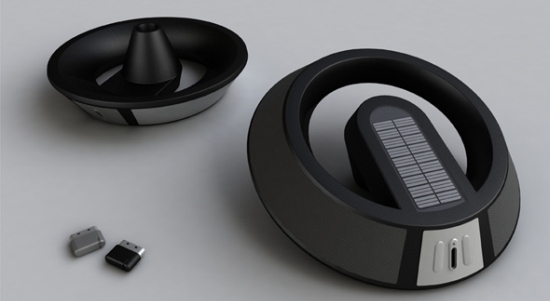 Eco Factor: Outdoor speakers powered by solar energy.
Making solar energy more practical, Argentina-based product designer, Ignacio Pilotto, has come up with the "Sunflower" outdoor speaker concept. The product is intended to be used in outdoor parties where harnessing the sun is not a problem. The wireless speaker system is fed by UV rays through a solar cell center that is to be positioned in the direction of the sun. A counterweight allows the user to rotate the speaker and also set the appropriate angle for better music and spontaneous energy.
The solar cells, which the speaker is equipped with, keep charging a lithium battery. The amount of juice left in the battery is displayed with the help of LED lights so you don't have to worry about the energy left in the batteries if the party gets into the night.
Via: DesignBoom