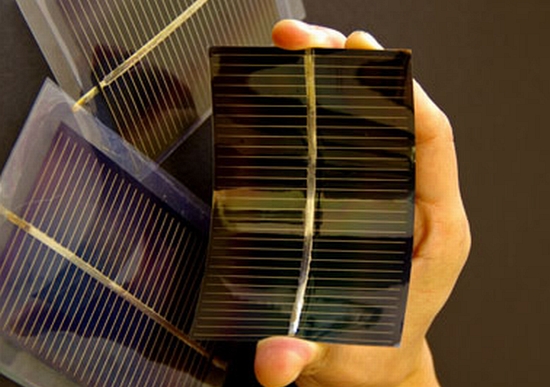 Eco Factor: Flexible rooftop solar panels offer solar energy at a low price.
Scientists at the Pacific Northwest National Laboratory (PNNL) have developed a new way of integrating flexible solar modules in a transparent thin film barrier that is conventionally used to protect flat panel TVs from moisture. These flexible rooftop solar panels, which hope to replace the rigid PV installations, also reduce the cost per watt of electricity produced to just $1 a watt.
Using the Barix™ Encapsulation process on the Barix™ Barrier Film enabled the scientists to integrate the solar panels into a thin but a robust film that could last for 25 years. Apart from being easy to install the panels could be produced at a lower cost, which will reduce the cost per watt to just $1 a watt, making it more competitive to grid electricity.
Via: PNNL [Press Release]