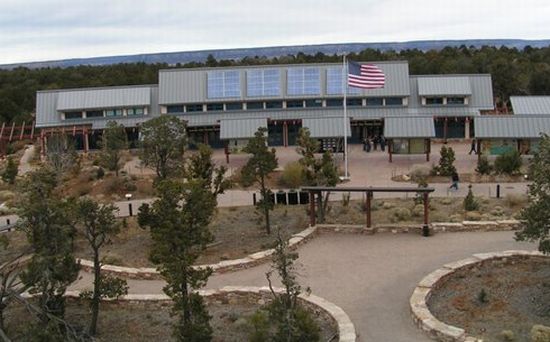 Eco Factor: Photovoltaic solar panels will provide 18 kilowatts of clean energy.
With more and more institutes and buildings going for alternative energy sources, the call for a clean and green earth is getting louder and louder. The Grand Canyon Visitor's Center joined this campaign with its decision to install 84 photovoltaic solar panels on and around the premises. According to the plan, panels will start delivering 18 kilowatts of electricity in March of this year. It's estimated that about 4.5 million people visit the center each year. With energy generation, the installation will provide a good opportunity to educate people about the mechanics of solar energy. For the very purpose of teaching environmental and economical benefits of solar energy, an exhibit is being planned inside the center. The panels are funded by Arizona Public Service customers through APS' Green Rates and the Arizona Corporation Commission's Renewable Energy Standard.
The Dark Side: The idea of educating visitors about alternative sources of energy, along with reducing the center's own electricity bills is a fantastic idea. There is hardly any drawback. However, the exhibit should include some other ecofriendly ways of generating energy, like wind power and recycling of waste water.
Via: Ecolocalizer