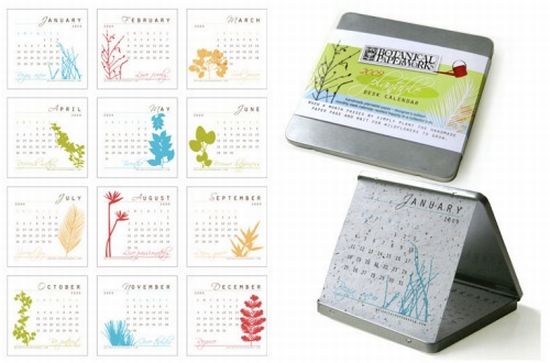 Eco Factor: Replantable Calendar with pages having seeds inside.
This Plantable Eco Calendar 2009 introduced by Botanical PaperWorks has 12 fully plantable pages that are made of post-consumer waste. It's all recyclable, be it the collector's tin, pages or the calendar as such. When a particular month expires, just sow the entire seed-embedded page and see all sorts of plants, like Bird's Eye, Clarkia, Coreopsis, Poppy, Catchfly and Snap Dragon budding within few days. So, having this 5 x 5 inch calendar at your desk is the natural way to be near to nature.
The Dark Side: Nevertheless, it's a commendable campaign, still I am a bit apprehensive about that price tag that reads $19.95 only. Had it been somewhere around $10 or so, more sales and awareness would have been feasible.
Via: GearDiary