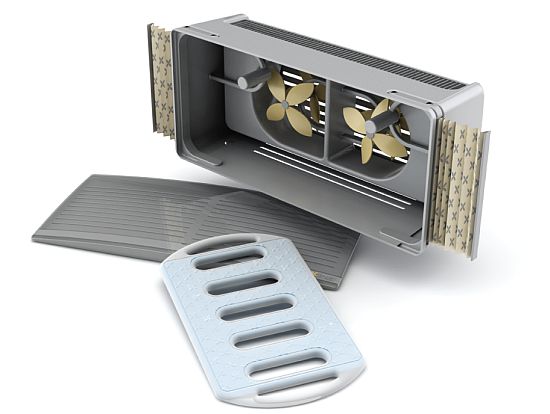 Eco Factor: Concept air conditioner powered by solar energy.
With the summer sun getting hotter each year due to global warming and the rise in pollution, it gets really tough to stand all that heat without turning on the air conditioner. However, like most energy-eating appliances, cooling your interiors using an air conditioner shows its end impact on your electricity bills. Industrial designer Philip Stankard has tried to prove that you can remain comfortable during the summer months without exactly worrying about the utility bills. Philip has designed a concept air conditioner, dubbed Frost, which works by converting solar energy into electricity and using it to keep your home's interiors cool.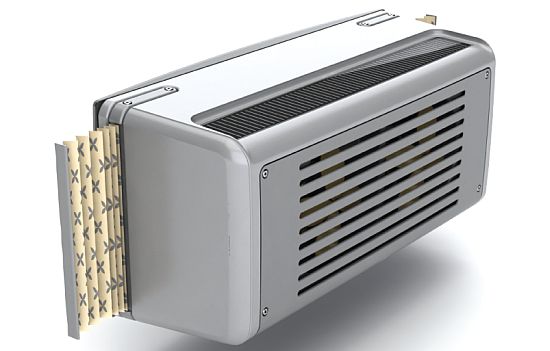 Frost aims to reduce dependency upon conventional air conditioning units by replacing outlet electricity with solar power and refrigerator freezer energy. The solar power panel gathers electricity during peak sunlight hours and stores the energy for later use in order to spin the fans for a fresh breeze.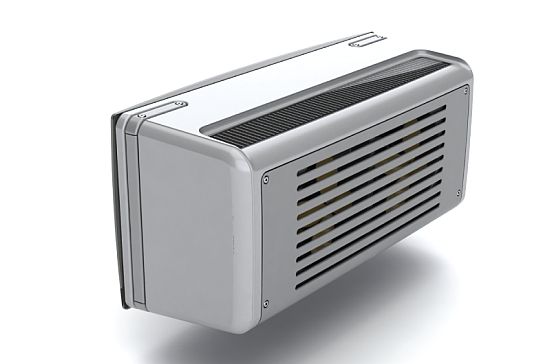 The system carries a removable freezer pack, which when inserted into the window unit starts to cool air and creates a comfortable temperature in your room. The freezer provides the second leg of energy creating a source of cool air for the fans to circulate. Frost would reduce the electricity consumption of air conditioning window units by making use of free and renewable solar energy.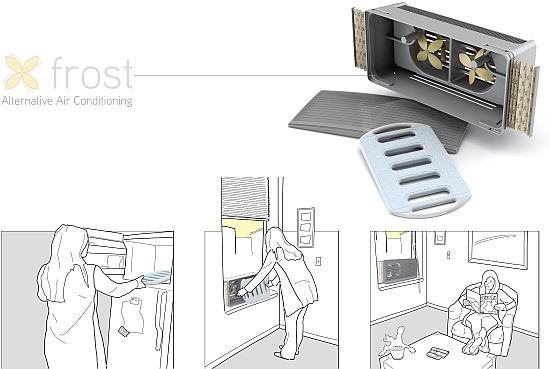 Thanks: [Philip Stankard]