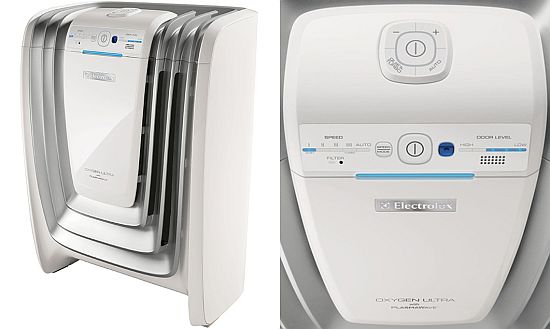 Eco Factor: Air purifier for clean indoor air.
The rise in pollution and the increase in bacteria and viruses in our homes make them smell strange. The problem is only increased if you own a couple of pets. We all love the idea of an air purifier, but since they are noisy, not many people love to turn them on.
Electrolux has launched a new air purifier, dubbed the Oxygen Ultra, that helps eliminate odors and keep indoor air free from dust and other allergens. The best feature of the system is that it is almost noise-free. The company is claiming that the system captures over 99.97% of dust and pet dander in the air, and its PlasmaWave technology helps make your home clean from viruses, bacteria and odors in the air.
Via: Unplggd/Appliancist