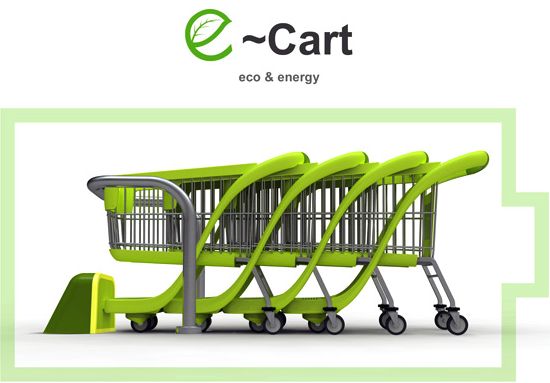 Eco Factor: Concept shopping cart harvests kinetic energy to provide electricity.
In the future your shopping spree would be getting a whole new dimension, as it might help in generating renewable energy for the store. Industrial designers Kitae Pak and Inyong Jung are working on a concept shopping cart that can carry your purchases and generate renewable electricity by harvesting kinetic energy.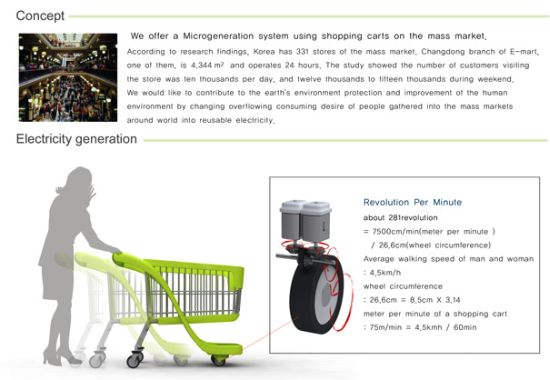 Dubbed the E~Cart, the concept shopping cart features special wheels that convert rolling energy into electricity, which is stored in onboard batteries. When the shopping carts are docked, they dispose the generated electricity to the main power storage unit. The designers believe that the shopping carts can be used to completely sustain the store for a month.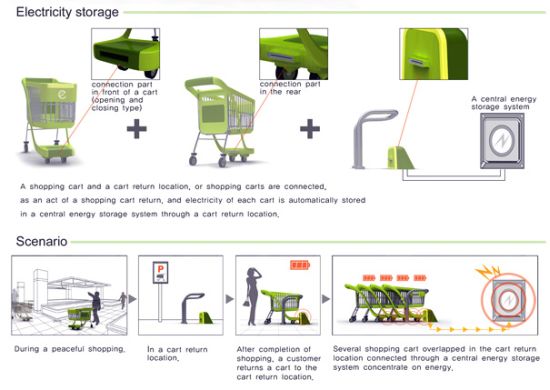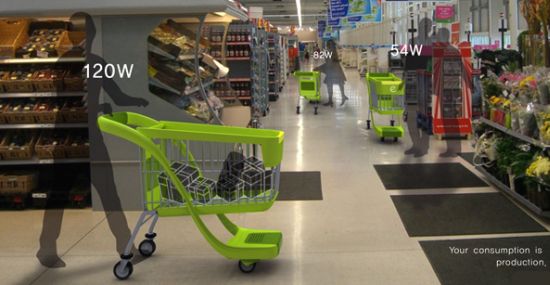 Via: YankoDesign