The world is full of energy and materials that can be used for different purposes at different points of time. It is becoming more multi-dimensional with the efforts of researchers whose innovations have broken many notions held irreplaceable or sacrosanct earlier. For example, while talking of energy, one often end up believing in the doomsday prophesies that the world's energy resources would end sooner than later; that, electricity from renewable sources is too costly and technologically challenging; that, negative environmental trends may never be averted. However, these words can't devalue human genius. As, much like the truth, new technologies are a process in evolution. This is reflected from the many devices running on unconventional sources discussed below.
1. MetalCell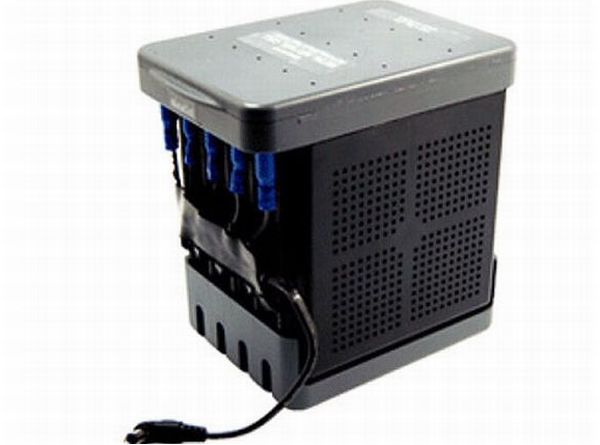 It is always difficult to provide electricity sources for powering many gadgets used by the military in a war field. However, here is an answer. The MetalCell is an emergency power source that can run on saltwater or urine and helps power the gadgets for about four hours. Originally developed by a South Korean company for aiding defense forces when they go on a mission, the MetalCell can also prove extremely beneficial for people living in areas with less grid capacity or for the travelers and mountaineers. The device has been made from magnesium plates which produces electricity after reacting with the sodium made available by saltwater or urine. It is very small and can be easily transported from one place to another.
2. Body Heat powered MP3 Player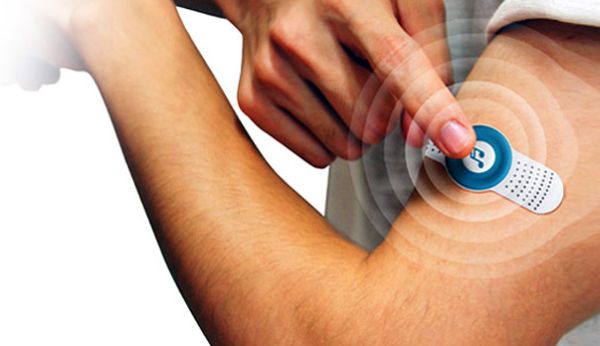 Ever imagined that you can recharge any of your gadget from human body heat?! Chinese engineers, Chih-Wei Wang and Shou-His Fu, have made this possible. They have developed this thinnest ever MP3 player that powers itself from human body heat. The band-aid shaped device easily stick to people's arms and do not need any clip, belts or a holster for the purpose. Moreover, it is a re-usable and simple to use device. However, there is no screen for display or space for headphone plug-in. It plays music via a pair of flexible speakers. While the engineers still need to work on perfecting this innovative technology, one can expect it to be a hit among the fitness enthusiasts.
3. Wine-powered cellphone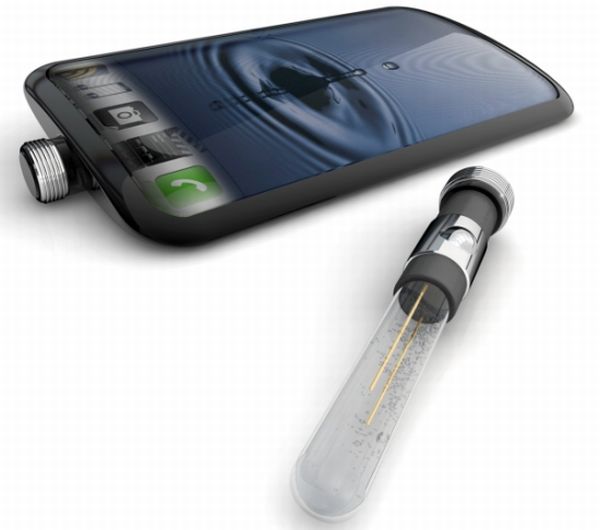 Here is a device for those who like to go on a 'high' with wine. For now, they can use their drink for another most essential purpose; recharging their cell phones. Developed by industrial designer Tryi Yeh, the new device is a concept cell phone shaped in the form of a bottle of alcohol. Internally, it has been equipped with a fuel cell that converts the alcohol into electricity. Also, it produces water and oxygen as a bi-product. The users will get free from non-biodegradable batteries and develop an all new relationship with their cell phones. Other technical details about the concept phone are not available at present. However, it seems the designer is set to give every one a reason for cheers. Incidentally, the concept cell phone has been dubbed as "Cheers" .
4. NoPoPo's pee-powered battery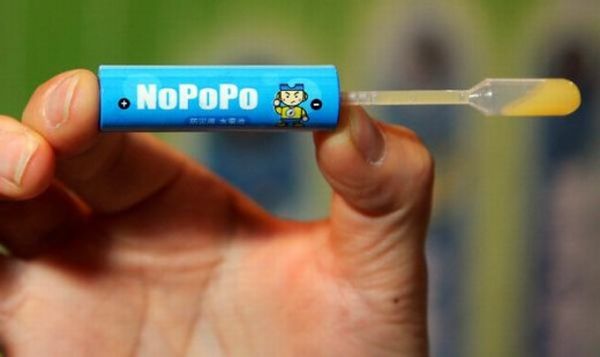 No one material has only one use. Be it beer, apple juice, cola and even your saliva or urine, they can be used for an altogether different purpose of powering batteries, if a new innovation is to be believed like many other devices discussed above. A Japanese company, Aqua Power System, has developed this new battery named as NoPoPo. It stands for No-Pollution Power. The battery provides a pipette for injecting any of these fluids. They produce electricity after reacting with the internal carbon and magnesium elements of the NoPoPo battery. It has the same life span of 500mAh as Zinc-Carbon batteries which is much shorter than the 1700-3000 mAh provided by AA alkaline batteries. However, it is more environmentally friendly.
5. Mobile Phone Runs on Coca-Cola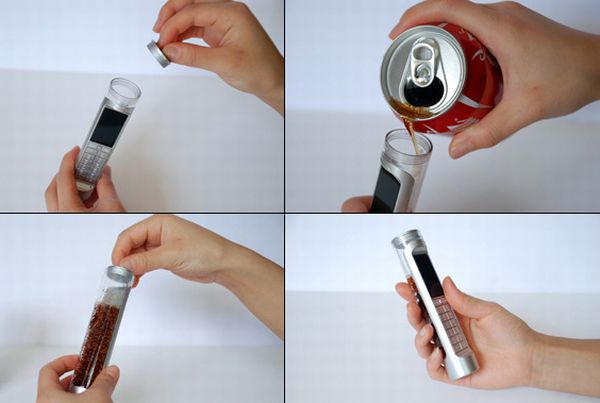 A cellphone that runs on coke ! This is not a joke. In fact, a Chinese designer, Daizi Zheng, has developed this Bio-battery that feeds on carbohydrates (sugar) available in Coca Cola. The new battery functions as a fuel cell. It uses various enzymes as catalyst to convert the carbohydrates into electricity. Zheng has modified a Nokia cellphone for this purpose. He says that the modified cellphone can last up to 3-4 times longer on a single recharge than the presently used lithium-ion batteries. There are also many environmental benefits. The present cellphone batteries leave many harmful chemicals when thrown after use. However, the new battery will be completely biodegradable and produces water and carbon dioxide as a bi-product after use.