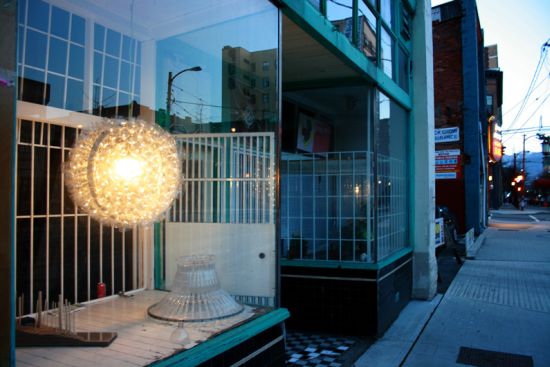 Eco Factor: Chandelier made from recycled materials.
With billions of plastic water bottles finding their way to the landfills each year, environmentalists are trying hard to persuade people to change their opinion about tap water. However, the alarming rate at which plastic water bottles are being trashed has tempted some designers to bring trash back into your house in some functional form.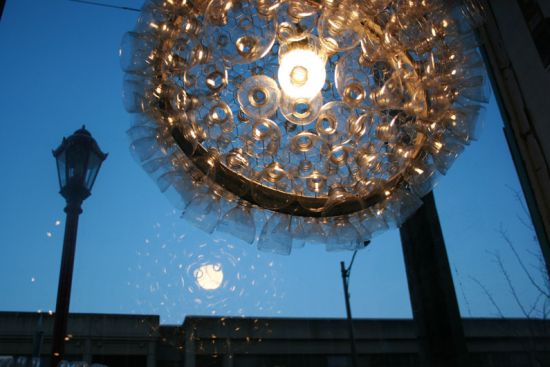 Designers at Organelle Design have come up with a Bottle Chandelier that is made from old plastic bottles, galvanized poultry wire, bike rims and zip ties. The chandelier was designed as a part of a volunteer-based project for the Vancouver Women's Health Collective in conjunction with UBC SALA.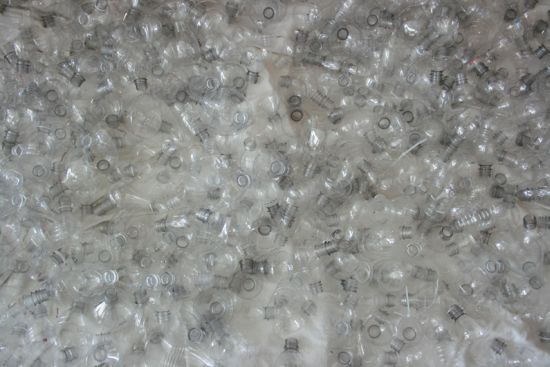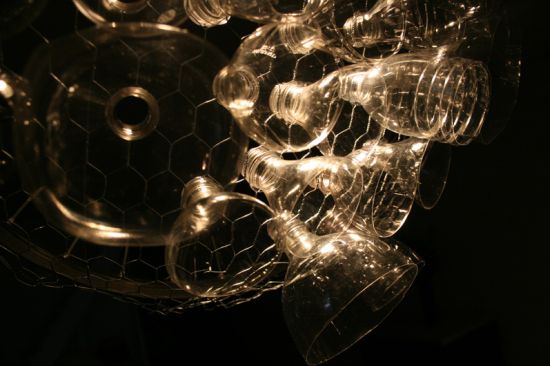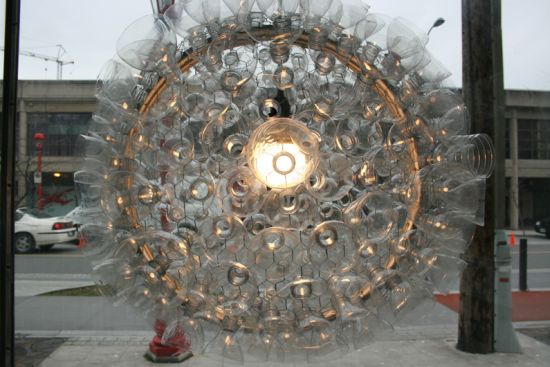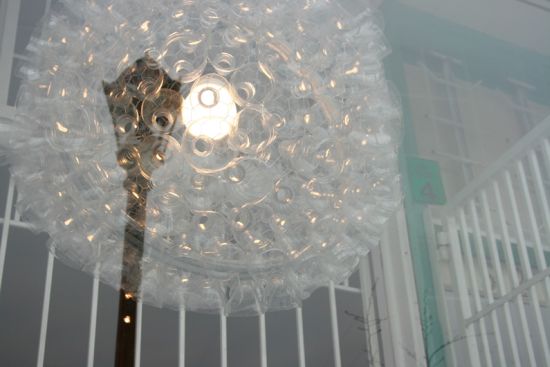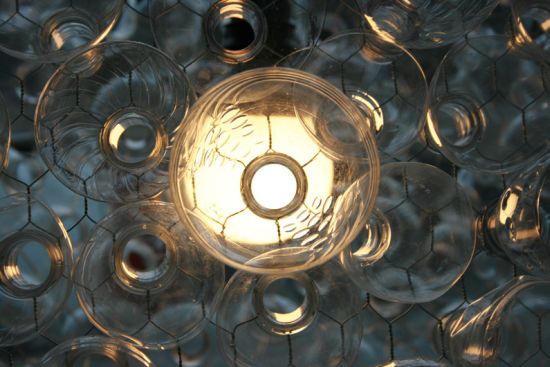 Via: Organelle Design