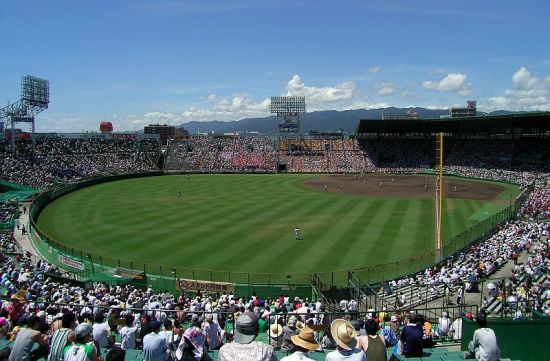 Eco Factor: Solar array to generate 193,000KWh of renewable energy annually.
Home field for the Hanshin Tigers baseball team, the Hanshin Koshien Stadium, is trying to green the sporting arena with the installation of a solar array on the roof above its infield stands. The solar installation will make the Hanshin Koshien Stadium the first to introduce a solar power system.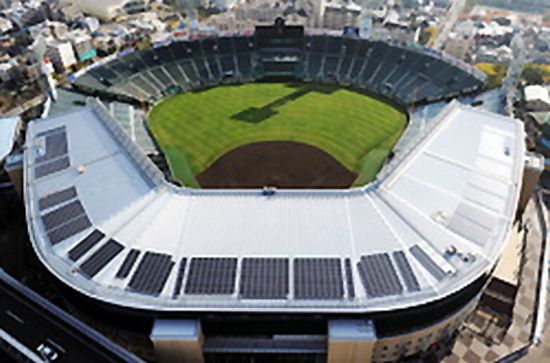 By the end of this year, the stadium will be having about 1600 solar panels generating renewable energy. Measuring 140cm in width and 80cm in length, the solar panels will collectively generate about 193,000KWh of electricity annually, which is approximately 5.3% of the stadium's total power needs, and will reduce CO2 emissions by 133 tons each year.
Via: Mainichi