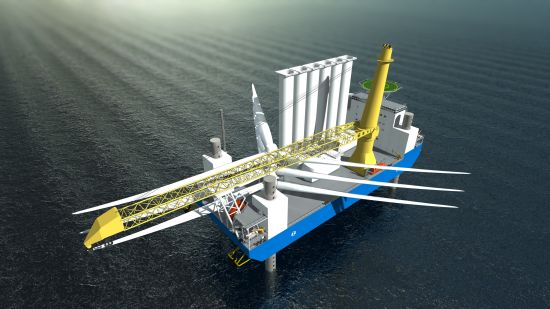 Eco Factor: Construction ship to be used to build offshore wind farms.
RWE Innogy has awarded Korean shipyard Daewoo Shipbuilding & Marine Engineering Co. Ltd (DSME) a contract to build a special construction ship that will be used in the construction of offshore wind farms. Valued around $148 million, the first ship should be completed in 2011.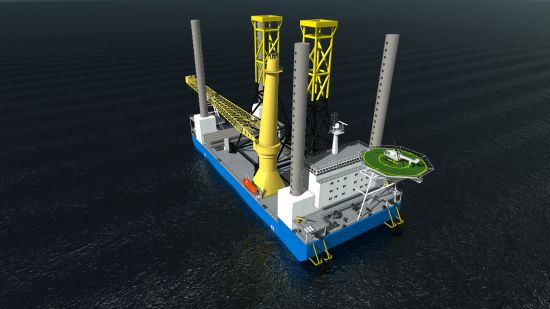 The ships ordered by RWE Innogy are the first of their type in the world. They will be able to transport and install the largest available offshore wind turbines, including foundations. With a length of 109m and a width of 4m, the ships can simultaneously transport and install up to four turbines in the multi-megawatt class. Featuring satellite control, these ships can be fixed with centimeter-precision for construction work at sea and operate in water depths of more than 40 meters.
Via: RWE [Press Release]