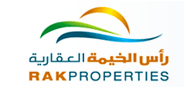 The Mina Al Arab project is an eco-friendly one. Launched by UAE's RAK Properties, the luxury real estate project costs Dh10 billion ($2.72 billion). The hotels friendly to the environment will occupy 30 million sq feet (2.8 million sq meters).
With 310 hectares (766 acres) of ecological preserves along with open spaces, the resort is spread over a beachfront strip and a group of islands in the northern emirate of Ras Al Khaimah enhancing its picturesque beauty. The resort will also skirt and include landscapes, traditional water taxis, and various recreational facilities.
In addition to 3,500 residential units, the project will provide 3,500 rooms. It is due to be completed by 2010-2011.
Via: Trade Arabia