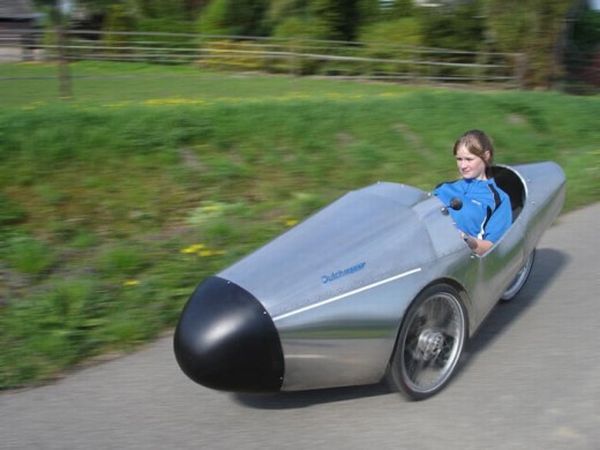 When we talk of a human powered vehicle, bicycles come to our mind instantly. A velomobile is also based on the concept of bicycle. The other name of velomobile is bicycle car. This single-passenger vehicle is closed in order to protect the driver from collisions and bad weather. Some companies manufacture velomobiles but most of them are home-built. Here is a list of five DIY velomobiles designed for emission free transport:
Branford Bike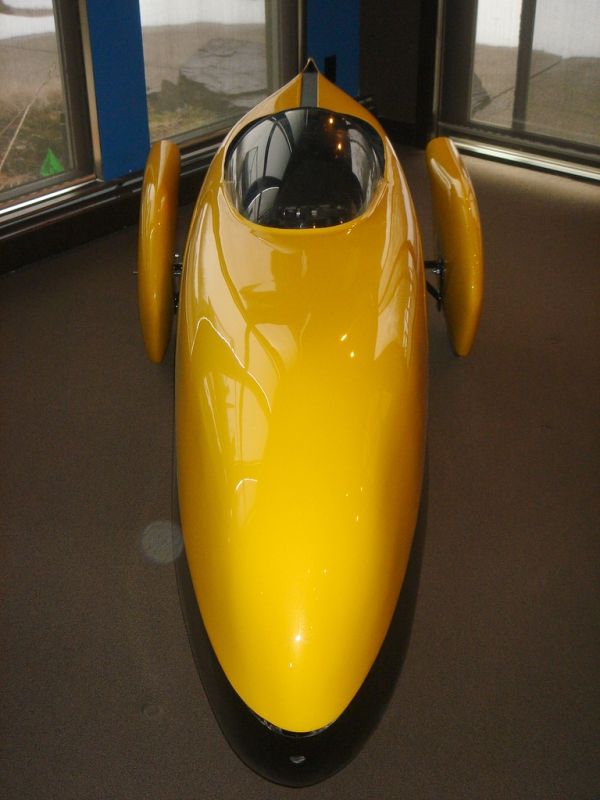 This Velomobile has got attractive metallic yellow fenders and top shell. The tail fins are fitted with high intensity LED safety lights. The Velomobile has a seat cushion and a sound system as well. It is completely eco friendly because it is 100 percent emission free. It is designed and created by an American designer.
DIY Velomobile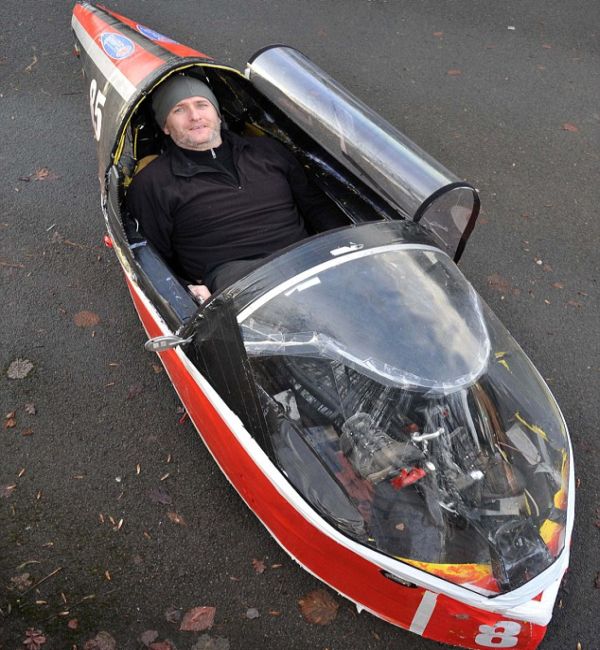 Designed and created by cycling development worker Ian Fardoe, this pedal powered velomobile is used by Ian to travel 12 miles everyday. He uses it to travel to and from his office. The DIY velomobile has got a unique design and is made up of an adapted tricycle, which is wrapped in a casing made up of plastic. Ian took around 18 months to build this futuristic mode of transportation. Ian's velomobile is lightweight, cost effective and emission free. It is worth about $4,000, less than half the cost of commercial velomobile. Ian has covered a distance of 125 miles in a single trip in his velomobile, which can hit a high speed of 73mph going downhill and it can touch a top speed of 53mph on flat ground.
SUV Velomobile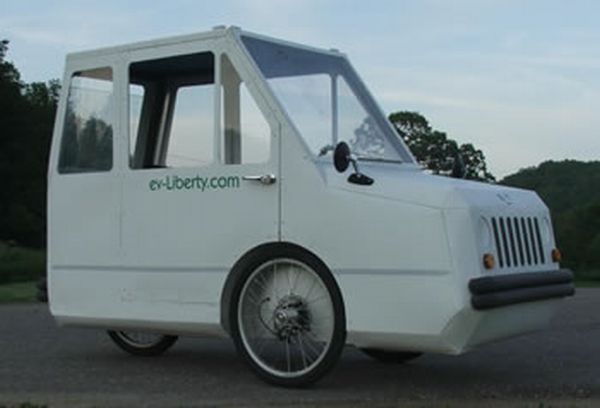 The credit for creating SUV Velomobile using the TerraTrike Rover as a base platform goes to Dan Kellers. The shape of this velomobile with working taillights and headlights closely resembles a Jeep Liberty. The windshield wipers used in this SUV Velomobile are also working. The overall length is 7' 1" and its width is 34". The total height is 51 ¾". With a turning diameter of 21', this velomobile can make a U-turn quite easily. The length of the wheelbase is 42" and the velomobile features Brakes Zoom mechanical disc. It also features 500 watt mid drive 24 volt motor and 24 volt LiFePO4 battery. The total weight of this vehicle with three 20" wheels is 149lbs. The SUV Velomobile comes fitted with two side mirrors and a rearview mirror.
Alleweder Velomobile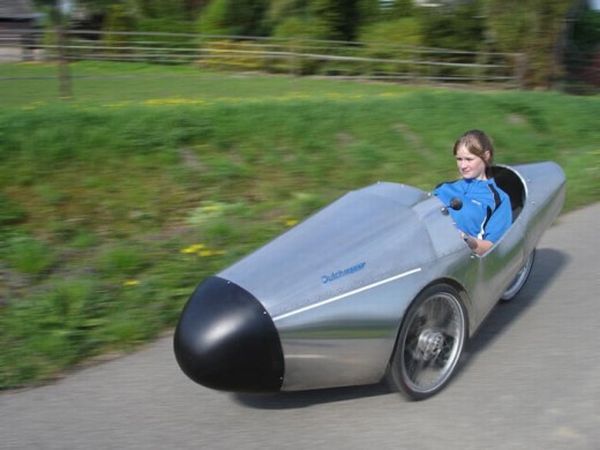 Designed in the late 80's by Alleweder, the KV4 is a velomobile kit based on the Alleweder technology. This fabuous kit is designed and manufactured in The Netherlands, which is also known as the bicycle country of the world due to its high concentration of bicycles. A velomobile allows the use to enjoy fast cycling in a safer environment. Though the velomboile is heavier than bicyle, it can move at a faster speed than a regular bicycle. The Alleweder Velomobile can hit a high speed of 40 km/h.
Trike Velomobile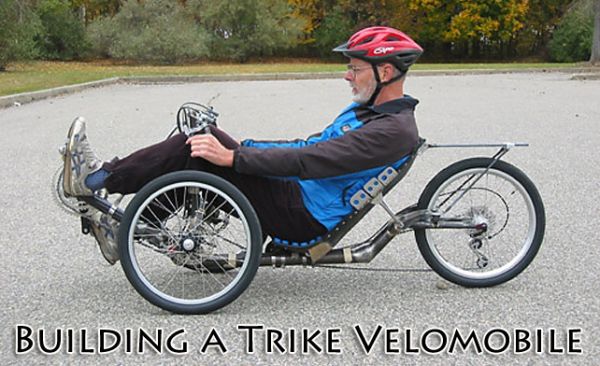 This Velomobile has got a unique design with two front wheels and one rear drive wheel. The structure is wrapped in a foam shell, which can be installed and removed easily. This Velomobile is little different from traditional trikes because it features handlebars above the seat. This handlebar allows the rider to maintain balance while getting out of the velomobile. The height of the bottom bracket is also more than the traditional trikes.