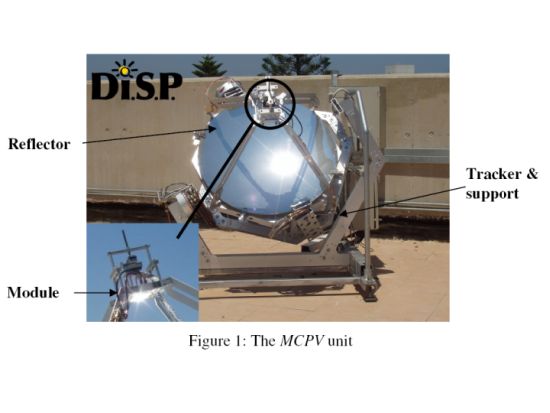 With the rapidly degrading state of the environment ringing an alarm bell too loud for any of us to ignore, development of alternative energy is fast becoming the norm. Distributed Solar Power Ltd. (DiSP), Migdal HaEmek, Israel, has undertaken the project of developing a solar power system for generating electricity. It has raised a whopping fund of $1.2m from TM and Aurum to start off the ambitious project. The company previously raised $300,000 an Israeli governmental program and $100,000 from an Italian solar energy developer.
The Di.S.P., founded in 2004, is manned by Dr. Danny Kaftori, Cofounder/CEO, Professor Abraham Kribus, Cofounder/CTO); TN Ventures (CEO Tamar Naor); Aurum Ventures MKI Ltd. (owner Benji Kahn).
The theme of the unique concept consists of a miniature concentrating photovoltaic (MCPV) unit that captures and concentrates the sun's light and heat to generate electricity. Di.S.P.'s concept is to have a rooftop filled with the small, durable, easy-to-maintain MCPV units. In areas of good insolation like the southwestern US, Spain, Italy, Australia and parts of China the cost could be 79% lower than utility energy prices, about 15 times better than flat panel photovoltaic systems. The system uses a parabolic mirror to concentrate solar rays to a focal point where photovoltaic cells are located. The system also exploits the heat generated from the rays, thereby increasing the energy efficiency. The heat is used for heating, steam power, and refrigeration. The concept was born at Tel Aviv University.
Planning about the launch of the project is underway and the perpetrators are very positive about the success of the project.
Via: NewEnergyNews