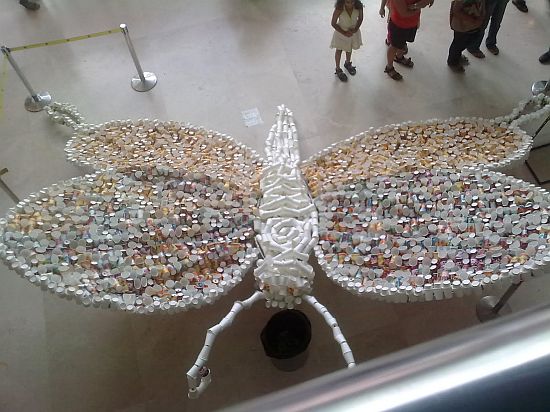 Eco Factor: Art made from recycled paper cups.
Recently we reported about edible glasses that can help reduce the number of paper and plastic cups that are discarded after a single use. While the concept might take years to hit production, some designers are trying to reduce waste by converting discarded paper cups into nature-inspired art.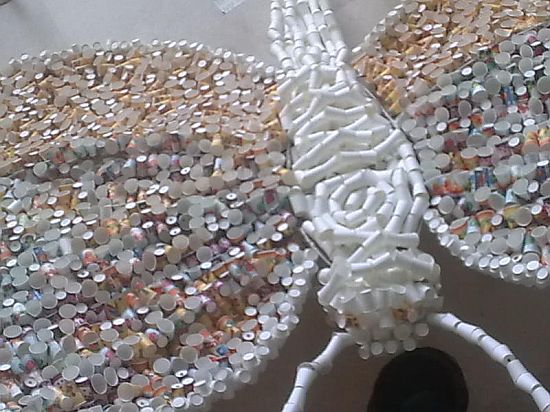 A team of designers have created a giant butterfly sculpture from paper cups that was displayed in one of the shopping malls in Bangalore, India. The sculpture carries hundreds of paper cups that have been tied together to create the body and the wings of the butterfly.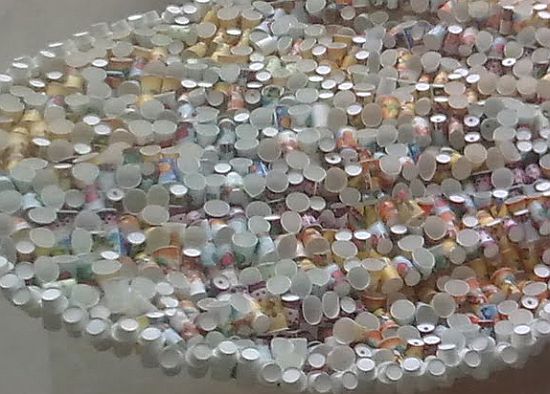 Via: Kaleidoscope