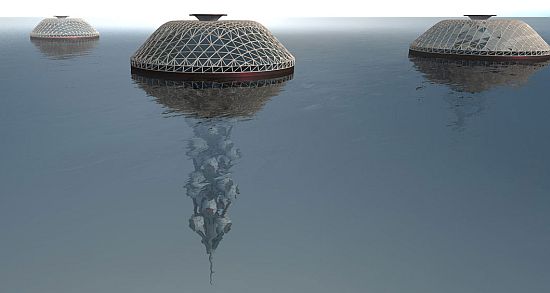 Eco Factor: Sustainable underwater tower powered by renewable energy.
Due to the climate change, sea levels are predicted to rise notoriously and swallow coastlands. While there are some designers who're believing that the change can be stopped and even reversed, there are some who are getting prepared for the worst, by designing solutions for a globally warmed world. Spanish architects Higinio Llames and Ifigeneia Arvaniti have designed a self-sufficient underwater tower for such times.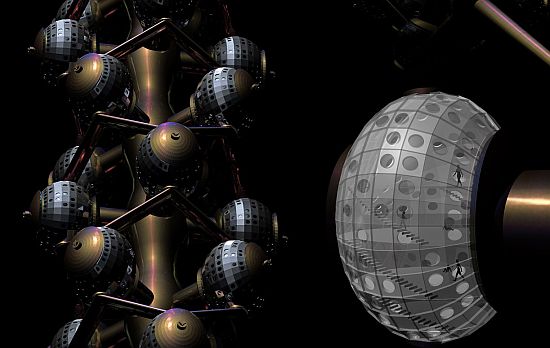 The Undersea Scraper understands the need of living in harmony with nature in a sustainable way. The self-sufficient icon generates energy from renewable sources and allows occupants to live in independent units. The skin of the building is able to interact with the surroundings to generate tidal power.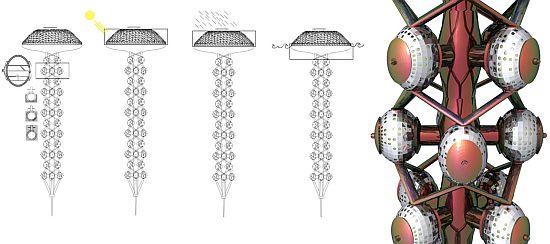 The dome of the top generates renewable energy using onboard photovoltaic generators and wind turbines. The tower has been designed to float or submerge using its double skin that acts as a ballast tank, controlling the weight, by letting air and water out.
Via: Evolo