Most appliances manufactured nowadays are sleek and rigid. Although the hard lines make them look tough and sturdy, this design layout has become kind of monotonous. With the trend of eco friendly dwellings setting in, people have started to look for rusticated gadgets that have a softer finish. Also, despite the fact that mechanized gadgets look durable, they don't always gel with rustic or shabby chic interiors.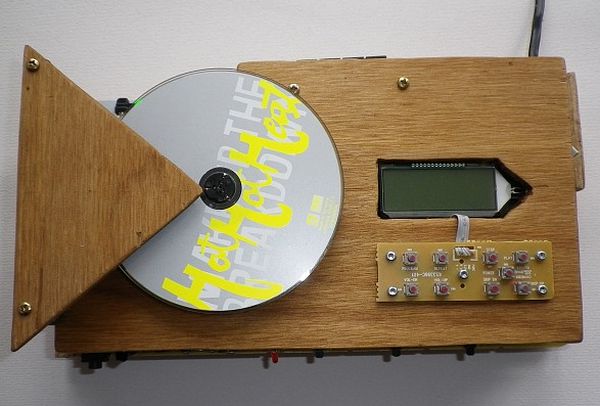 If your house is also done up in wood, cork or bamboo, then you must take a look at this music player. Soft lines and a grungy appeal sets the gadget apart. Moreover, the unit will not out of place in an eco friendly or earthy home. There are nuts, bolts and machinery parts peeking through from here and there. So, steampunk fans and gadgetry buffs will dig the player.
The biggest upside with the piece is not its look but how it has been manufactured. The clean and green player is made entirely from salvaged components. Everything that was used to put together the piece, from its circuit boards to screws, has been sourced from waste and discarded items. The woody façade is constructed using treesticks, cork and reclaimed wood. Moreover, this piece was made entirely by hand.
This music system plays CDs and also the radio. The feature of mixing various components from different sound systems is truly remarkable. Hopefully, the rapture gusting out from it will be as mind blowing the its looks. The piece will also look neat in holiday homes and wood cabins. Tremendously masculine, this player will make a nice gift for your teenage lad or hunky boyfriend.
Via: Scrap lab