On July 9th 2013, Coca Cola, one of the largest food and drink corporations of the world, came together with World Wild Life Fund (WWF) in Atlanta to announce their jointly taken newer and bolder environment goals and their expanded global partnership towards Coca Cola's achievement of its sustainability, conservation and performance targets.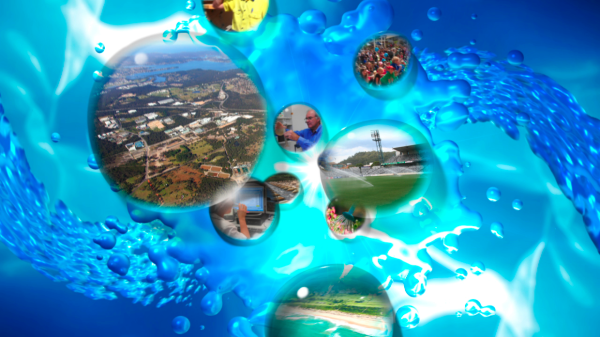 The Partnership:
Coca Cola and WWF already has a successful history of a decade long partnership. This forms the basis of this recent expanded global partnership towards sustainability initiatives that focuses on integration of promoting the value of Mother Nature into business decisions for providing long term solutions to global environmental challenges. The four pronged initiatives that this partnership would take up include:
Sustainable Water Management
Conservation of Energy
Sustainable Packaging
Sustainable Sourcing of Agricultural Raw Materials
The Goals:
Under the Coca Cola – WWF Global Expanded Partnership Model, the new environment friendly 2020 goals hold good for the Multinational Food and Drink Conglomerate along with its 300 bottling partners across 200 nations. These targets include:
25% Water Efficiency Improvement – Refers to Coca Cola's target on per liter of product produced through technical advancements in operations
Ensuring Healthy Freshwater Systems – Joint conservation programs to be undertaken by Coca cola and WWF in 11 regions in 5 five continents for creating resilient freshwater systems. This includes regions such as Amazon, Yangtze, Koshi, Rio Grande, Mekong and Zambezi river basins, catchments of barrier and Mesoamerican reefs, regions in Atlantic Forest, Amur-Heilong, Northern Great Plains, etc
25% CO2 Emission Reduction – Coca cola targets to reduce green house gases and carbon footprint by this percentage across its entire value chain including the delivery fleet, refrigeration, manufacturing processes, packaging as well as raw material sourcing.
Sustainable Raw Material Sourcing for PlantBottle™ packaging – Coca Cola Plans to work with WWF to source at least 30% plant-based materials for manufacturing its PET plastic bottles by 2020.
Sustainable Sourcing of Agricultural Ingredients: Raw Materials for Coca Cola include the likes of tea, coffee, sugar beet, sugar cane, palm oil, soy, corn, pulp, paper, fiber, orange and myriad other ingredients all of which the company plans to source sustainably. For this, it has created a set of Agricultural Guiding Principles and looks to jointly implement the same with the help of WWF. Other ingredients that Coca cola is focused on sourcing in a sustainable way include apple, mango, grapes and lemons.
100% Used Water Replenishment: The company has targeted to replenish the water it takes from nature for both its manufacturing processes as well as for its beverages with help from WWF. As against its manufacturing process water usage, Coca Cola plans to return back treated water to the environments at levels supporting aquatic life. In case of water that is used for its beverages, the company plans to replenish the same by way of community water projects in 100 nations.
75% Recovery Rate of Bottles and Cans – With joint initiatives with the beverage industry and local organizations, Coca Cola aims to move into providing baseline information and undertake work to promote recycling and increase recovery in all developing markets. The company would continue to reduce its material and energy usage levels in packaging as well as proceed towards utilizing renewable and recycled contents more.
In a world which is grappling with natural resource depletion crisis couple with alarming increase in green house gasses and the carbon foot print levels, announcements and initiatives such as these is what provides a ray of hope that the world would sustain for our future generations to come.