There are those who love the Chevy Volt, and others who are not really fond of it, and believe that it is a touch too expensive for the average American. But, irrespective of the opinion, the fact is that it offers a clean ride when needed and cuts down on emissions and does so with some style. The Volt 2012 though came with a black roof and a rear decklid and that might have been a bit of a dampener for some as no matter what body color you picked, you just could not get rid of the black on top and rear. The 2013 Volt though does away with the black as GM gives you a Volt that comes with body colored roof and liftgate.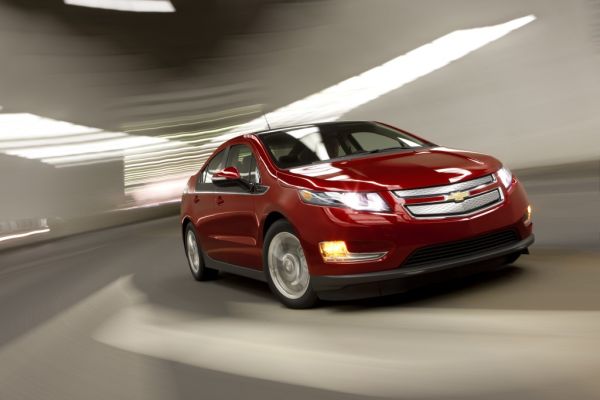 But that is not the biggest news coming from GM as the 2013 Volt will sport an 'EV-Hold Mode', which allows you to save up on your batteries as you take it on a long drive on a highway at high speeds. One of the fastest ways to drain out the battery of the Volt was to take it on a spin on the highway at a fast pace, but now you can use the 'EV-Hold mode', to cut out the battery usage on the highway and use it when you enter city limits again. This offers a far more efficient drive and the 2013 Volt owners would be glad that GM decided to incorporate this feature from Opel Ampera.
The other upgrades include a lane departure warning system and forward collision alert along with new spoke painted aluminum wheels and Silver Topaz Metallic body color option. It will be interesting to see how the improved and more efficient Volt will be received by consumers.
Via: GM-Volt