Chevrolet and GMC, a division of General Motors, have announced that their bi fuel heavy duty pickup trucks will sell for $11,000, which is above the suggested base vehicle cost. Come April 19th and customers will be able to place their orders. The GMC Sierra 2500 HD and 2-13 Chevrolet Silverado HD sport multifuel engines to run on CNG and gasoline. Their Vortec 6.0L V8 allows them to seamlessly switch between the two systems.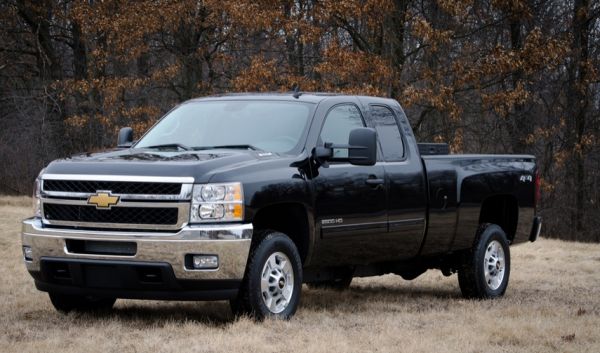 The pickup trucks feature a single lightweight Type 3 tank that maximizes payload and bed space, giving customers more in the way of usable space than other competitors. The combined CNG and gasoline engines offer a longer driving range of 650 miles, to be precise. That's the longest range currently available in the bi fuel pickup truck market. According to General Motors's general manager of Fleet and Commercial Ops, Joyce Mattman, the full size bi fuel pickup trucks are part of the automaker's commitment to offer customers innovative business solutions and better products.
The two vehicles will be offered in either standard or long box with two and four wheel drive. The pickups will be covered by the automaker's three year, 36,000 mile limited warranty and five year, 100,000 mile limited powertrain and CO2 emissions warranties. They will also meet all emission certification requirements by CARB and EPA.
Alternative fuel run vehicles are increasingly being looked at as a replacement for conventionally run cars. At present, hybrids and EVs are coming up steadily to offer customers the choice of purchasing and driving fuel efficient and near zero emissions vehicles. While it may take some time for the trend to fully catch on, there's no denying that it is slowly, but surely making its presence felt in the automobile market.
According to GM, customers can save between $5,000 to $10,000 with the use of CNG over a three year period depending on their driving. This is because CNG has maintained a lower retail price than petrol and diesel.
Via: Gm