People seek pleasure in reading about cars termed as green and eco-friendly because of them being hybrid or powered on green fuel. Here are some innovative wooden cars that not just support clean and green future but also resemble a work of art.
Full-Size Bugatti Veyron Built Out Of Wood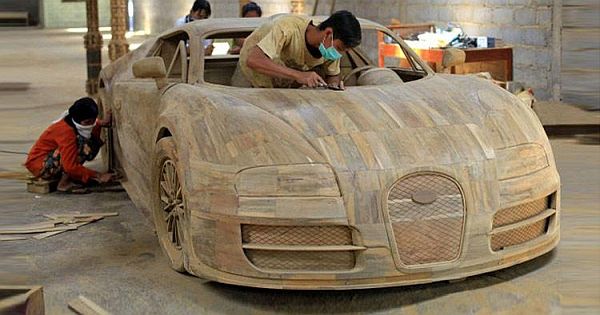 Most of auto nerds like Bugatti Veyron and would love to possess one in the future. Well, you can do it now at a cheaper rate, as it will merely cost you a little more than $3000. You might wonder how this would be possible because an original Bugatti Veyron would cost you over one million dollars. The reason being it is made completely out of wood.
A workshop in Indonesia has been working hard at building a life-size Veyron for a particular customer out of wood. Despite being a wooden model, it has a working steering wheel, brake pedal, and doors. Though it is a work of art, it would look gorgeous even when placed inside a garage.
Splinter – Wooden Car Faster Than a Lamborghini or a Porsche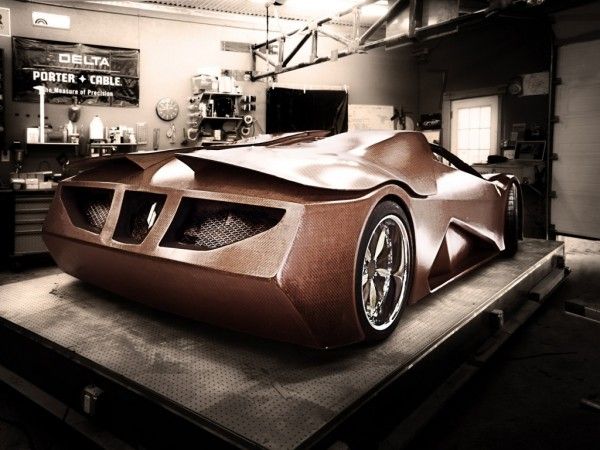 Finally, the Splinter car has been made public. The first wooden supercar of the world is touted to be faster than a Lamborghini or a Porsche and can drive at a phenomenal 700bhp that is almost 300bhp greater than a Porsche 911. The car is made from MDF, plywood and maple and is very lightweight, as it weighs around 240 kg less than a Porsche. The body has more strength and the wood makes it more versatile. The car would be soon out on the roads. The design company, Joe Harmon Design, has not yet determined the price. However, the company believes that the day is not far when Lewis Hamilton, the Formula 1 racing star would be behind the wheels of one.
Ferrari F50 in Wood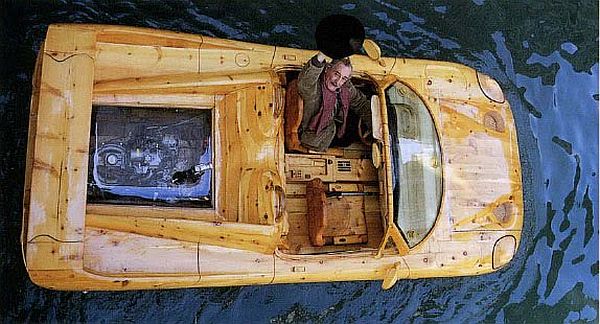 Wooden cars are unique and exotic, apart from being eco friendly. That is perhaps why a clever artist and motorsports buff decided to carve out a wooden Ferrari F50 from an old tree. Well, artist Livio DiMarchi belongs to Venice in Italy and the car is not actually a car but a boat. Now, that makes it completely eco friendly!
The Wooden Three-wheeled Car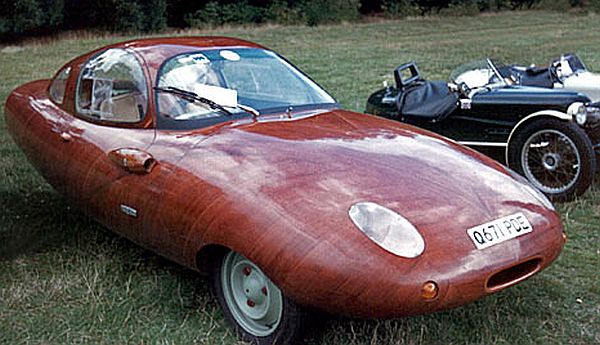 This wooden car called "Tryane II" weighs merely 900 pounds and has a whopping speed of 101 mph. Friend Wood, a furniture maker, is the brain behind this super wooden car. It took him over 2000 hours to make the three-wheel car that has a teardrop shape.
Summary:

It is rare that we actually see cars built out of wood. These few models are proof that wooden cars can be at par with the high power swanky sports cars of today.