When it comes to reliable and established makes of car, Audi are certainly up there among the greats. Even the worst motoring novice would be able to identify Audi as a prestigious make. Despite this though, there's still an unfortunate negative association with such brands, as they are often criticized as gas-guzzling polluters.
This raises the question then of can you buy an economical Audi? It seems a shame that such an excellent range of cars could be ignored because of certain opinions regarding their eco-efficiency. You'll be please to know though, that the answer to this is quite simply 'yes'. While there are some larger models that aren't perhaps the best for fuel economy and carbon emissions, there are many new Audis that are very environmentally friendly and cheaper to run. So which Audis are the best choices?
Audi A3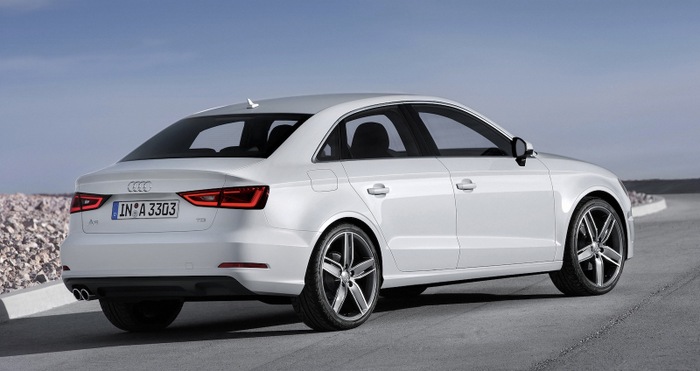 There's a reason this is one of the most sought-after models of Audi, not only do they offer you a reasonably sized hatchback with a comfortable and spacious interior, they are also very economical.
This is thanks mainly to the amount of time Audi spend improving their engines and how they use the latest technology to make them as efficient as possible. Here are some examples:
A3 SE 1.6 TDI 110 PS 6 Speed – This particular model has the top green 'A' rating and low carbon emissions of 99 g/km. Furthermore it is one of the most inexpensive to run with a high mpg of 74.3. The best part for the 'petrolheads' out there though is that it is still quite a nippy car with its gutsy 1.6 TDI engine.
A3 Sport 2.0 TDI 184 PS 6 Speed – There are also some pacey 'Sport' models for those who are accustomed to driving faster cars, which offer excellent economy. This 2.0 litre Sport is championed for its speed and excellent handling, as well as the high 68.9 mpg and low emissions of 108 g/km.
Audi A1
If you are looking for a slightly more compact economical Audi, then the A1s are the ideal choice for you.
A1 1.6 Turbo Diesel Hatchback – this is one of the most economical in the A1 range as it can offer 74mpg and is in the top green rating with 99g/km. A perfect car for long distance journeys.
So there you have it, just a couple of examples of economical Audis you can buy. You can find a great selection online from a retailer like Orangewheels, where all the eco information will be available for you. So be sure to shop around and purchase the Audi you really want.