Carbiolice is an innovative French company, based in Auvergne, that was created in 2016 to develop a new sector of bioplastics 100% compostable and 100% biodegradable. Based in Riom, in the heart of Auvergne, it now has 25 employees and is headed by Nadia Auclair, a polymerist by training.
Why would you want to turn plastic into compost?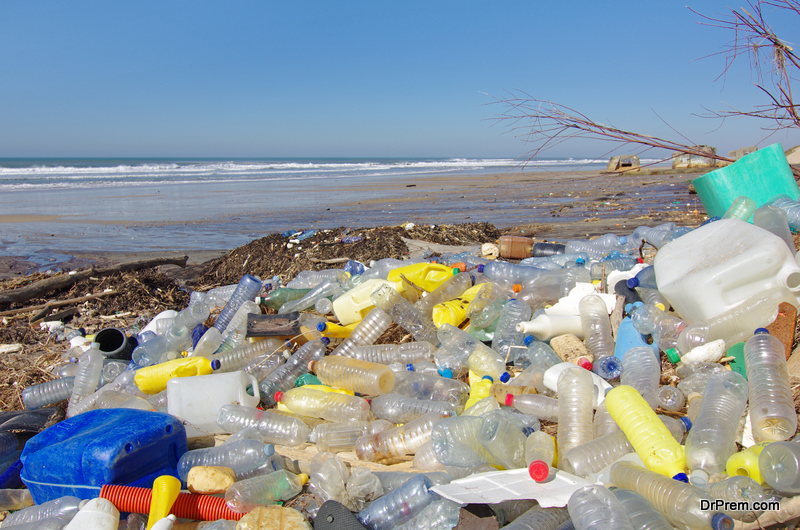 Nadia Auclair: Carbiolice's purpose is to provide innovative and efficient solutions to eliminate plastic pollution. And for cause, nearly 150 million tons of plastic would have accumulated in the oceans since the 1950s, and 8 million tons would be added each year: the equivalent of a dump truck every minute… (source: Greenpeace, September 11, 2018). At the same time, because it remains difficult to do without plastic, a material with unique properties, especially in the fight against food waste, the world continues to produce it in quantity, and in an increasing way. According to the Ellen MacArthur Foundation, global plastic production has increased from 15 million tons in 1964 to 311 million tons in 2014 and is expected to double again over the next 20 years. 26% of this production is packaging.
If recycling is today the most democratized solution on a global scale to limit the impact of plastic pollution, it proves to be very insufficient in terms of waste reduction: 1.1 million tons of plastic packaging are put on the French market each year: 29% of plastic packaging is recycled but if we extract the bottles and flasks, this percentage falls to 5%. (Source: Citeo annual report).
Carbiolice proposes a new alternative in the fight against plastic pollution. They also respond to one of the proposals of the Citizen's Convention for Climate, which recently encouraged the development of "biosourced and compostable packaging".
And finally, you may not know it yet, but composting will become a reality in our daily lives: the French law on energy transition and green growth of 2015, and the European Directive of May 30, 2018 stipulate that every household will have to sort its biowaste from 2023. Each citizen will have at his disposal a solution allowing him to sort his organic waste and will be able to add his compostable packaging at the same time. According to the ADEME, this would mean a 47% reduction in the volume of our garbage cans!
Carbiolice is convinced that plastic can be useful to humans, without destroying the planet. You just have to multiply its end-of-life alternatives: reduce, reuse, recycle and when that is not possible… compost!
How does it work in practice?
Nadia Auclair: Their innovation, called Evanesto®, is an enzymatic additive that is added during the traditional manufacturing processes of PLA-based products and packaging, a bioplastic of plant origin (based on corn or sugar starch). It accelerates the natural disintegration of PLA so that it can be more quickly assimilated by the micro-organisms in the compost. By accelerating its biodegradation capacities, Evanesto® allows this plant-based plastic to become 100% compostable, even in domestic conditions. More concretely, when they contain Evanesto®, your yoghurt pots, food trays, or other plastic packaging will be able to turn into compost, without residue or toxicity, in less than 200 days.
The innovative character of Evanesto® lies in its ability to make bio-based packaging universally compostable: whether in domestic or industrial composting conditions, or by methanization, Evanesto® can also achieve biodegradation standards in the soil (mulching films containing the additive have been manufactured in partnership with the Barbier group, European leader in agricultural films).
It is a worldwide innovation!
In what types of products can we add Evanesto®?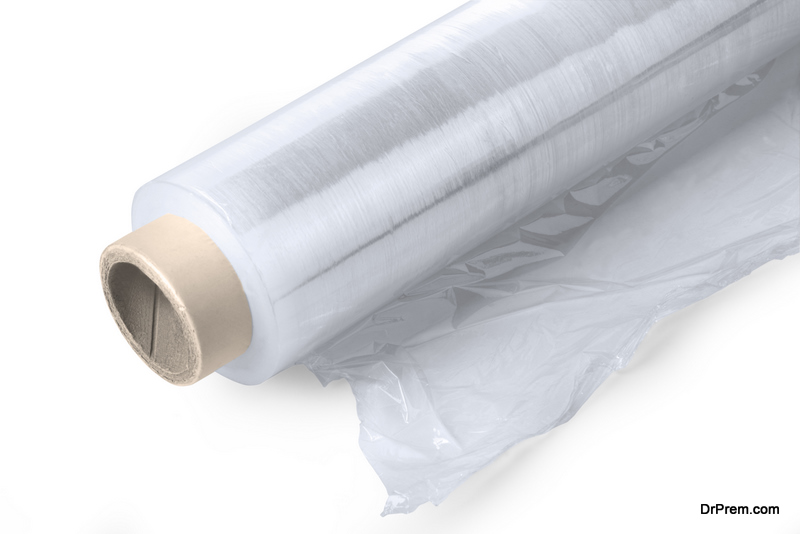 Nadia Auclair: The field of possibilities is large! Today they mainly work with food industry players who have made commitments to move towards a circular economy. Their first generation is intended for the flexible film and packaging markets in applications where the thickness is around 450µm: food packaging (trays, packaging films, etc.), single-use plastic, industrial products (bubble wrap, etc.) and agriculture (mulching film, horticultural pots, etc.).
Theirr R&D teams are already working on a second generation which should be launched by 2022: it will target even thicker and more rigid applications, such as coffee pods.
Where is Carbiolice in its development?
Nadia Auclair: They validated their industrial scale-up last year, and they have just received an important certification by TÜV Austria: Evanesto® is indeed the first additive to allow plastics (packaging films, salad bags, lids…) with a high PLA content to reach the "OK compost HOME" certification.
After 4 years of R&D, they are now launching the commercialization of their solution, and about 15 companies are currently testing it on their industrial lines. Evanesto® has also just been awarded with the "Solar Impulse Efficient Solution" label, making it one of the 1000 solutions that are changing the world!
What are your next big challenges?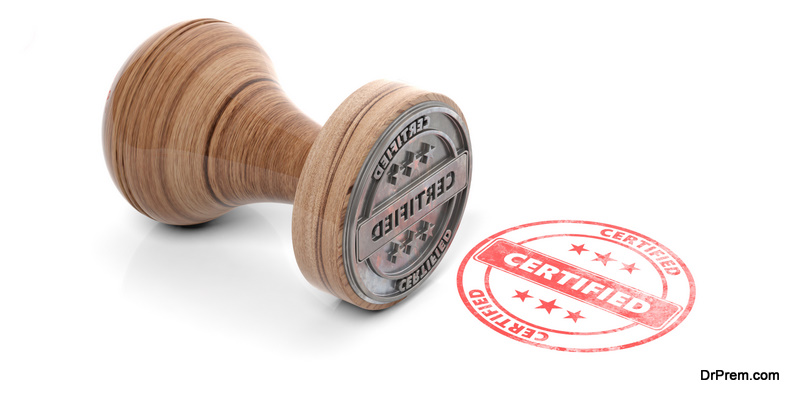 Nadia Auclair: Announcing their first clients! And continuing their certification process with TÜV AUSTRIA: their objective is to extend the scope of OK Compost HOME certification to even greater thicknesses than their recent certification, and for formulations containing up to 100% PLA.
In the long term, they want to deploy Evanesto in a wide range of applications that can biodegrade. They also want to offer their solutions internationally. In Europe, where there are many initiatives and regulations around the circular economy, several manufacturers are already interested. There is also a growing demand in terms of biodegradable and compostable materials, for example in North America.
Their ambition for 2025 is to eliminate 5 billion non-recyclable plastic pots by substituting them with compostable plastics. One ton of Evanesto® allows them to eliminate 20 tons of plastic waste.
Today they only address PLA, but tomorrow, as specialists of the biodegradation, they are also conducting research to identify other enzymes that can accelerate the biodegradation of other materials.
Article Submitted By Community Writer