BSQ's landscape designers Robert Boltman and Alex Bartlett have hit the Canada Blooms with a brilliant pallet architecture design. It is a breathtaking design with discarded wooden pallets and it includes a garden,and a lofty observation tower. It has been an awesome experience for the spectators to see the upside down umbrellas, pallet designs and the gorgeous planters.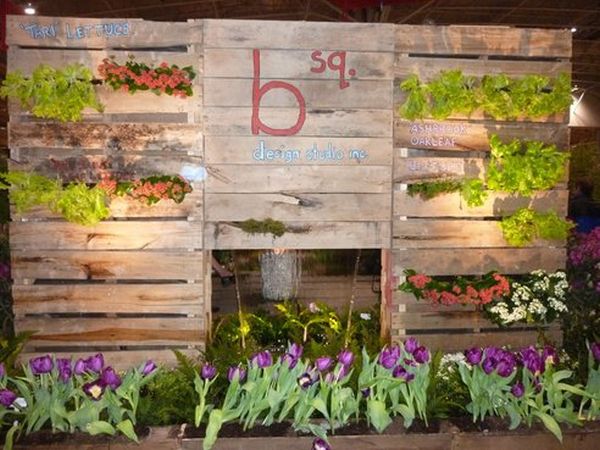 But, as per Robert Bolton, the design is just for a display. The pallet build is not at all feasible with untreated pallets. The attraction point for a green lover in the build is that it is completely made of abandoned pallet woods. Further, a rich garden with lots of planters and watering options give a blessed touch of nature for the design.
Robert has also built a cool small pallet wood office for himself into the foundation of the tower. It will be incredible to sit in the office, which is surrounded by green lush and flowers. The calm and serene ambiance will give further excitement. Boltman and Bartlett are the same designers, who designed an office using a discarded Shipping Container three years back.
The pallet wood build design will further increase the fame of the BSQ landscape designers. It has been one of the best attractions at the Canada Blooms, which culminated on March 25, 2012. Spectators thronged into the pallet wood garden design, which may not come to reality as it was seen in the show. The possibility for a real life pallet wood design is too little, indeed.
Via: TreeHugger