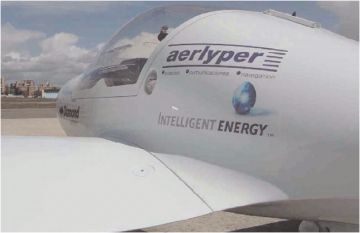 In the next 12 months, one may witness a hybrid version of aircraft painting the sky green. Boeing plans to launch a hydrogen fuel cell-powered light-aircraft prototype within a year, the Sunday Times reports.
Led by the Boeing Research and Technology Center in Madrid, Spain, the work on the project has already begun in 2002. Intelligent Energy (UK), Diamond Aircraft Industries (Austria), the Spanish companies Sener and Aerlyper, and Advanced Technology Products (ATP), from the US are party to the project.
Two Spanish universities, the Polytechnic University of Madrid and the Polytechnic University of Catalonia are also involved in the 'green flight project.' While the former will test the fuel cells' sub-scale version the latter will study the possible failure modes of the completely new form of airborne electrical power generation.