Students and faculty at the Birmingham University will no longer have to worry about carrying enough quarters to ensure that the parking meter lasts the three hour lecture. In fact, with the new solar powered parking meters that are installed, they simply need not carry any quarters at all. No more searching around for coins and asking others for change, as the new meters not only accept your dollar bills, but you can just collect a receipt and pay at the closest terminal.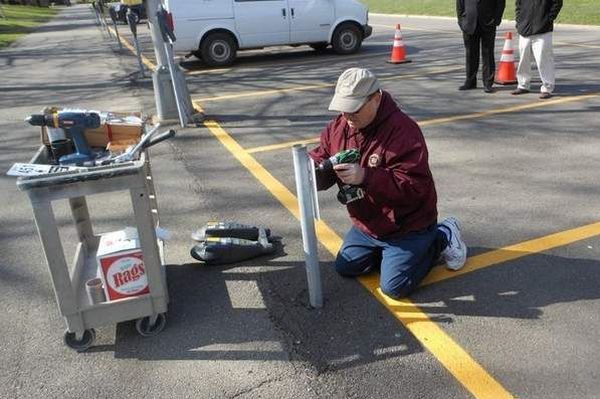 The University is replacing old battery powered parking meters that you need to top up with change every hour to ensure that you do not get stuck with a ticket. The new meters allow the students to attend the long classes and symposiums without having to rush out once in a while to put in a few quarters. All the solar powered parking meters are connected to one another and to the terminal using cellular services and that ensure that you can park and pay with no hassles whatsoever.
The process of turning to solar powered parking meters is being done in phases with the first one already having installed two such meters that provide around 25 parking slots. The latest phase will add another 68 to that list. This will also ensure that you need not bother about changing the battery of the meter once every six months, like with the older parking meters. The new solar powered units also give you a receipt with time of your vehicles parking on it so that you can legally dispute any false tickets that you get stuck with.
Via: Pressconnects