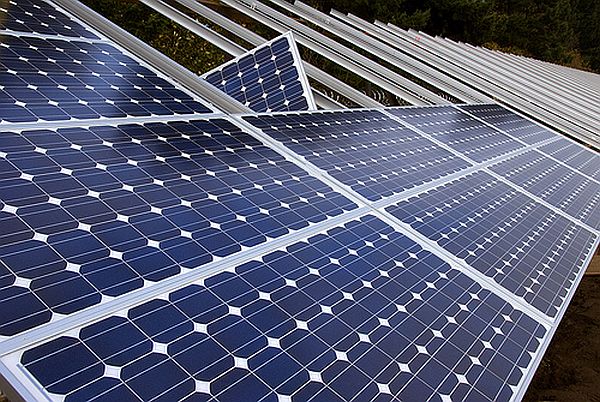 Why we are asking this now?
Our need of energy continues to grow on a perpetual basis and all sources of non-renewable energy is depleting day by day. In addition, the conversion of energy also leads to enormous pollution of environment. The researchers all over the world have come up with several sources of renewable energy including wind, solar and hydel energy. However, there is immense cost associated with the conversion of energy which means the need of technology that could lower this cost becomes vital. Researchers all over the world toil night and day to come up with systems that can generate power from solar energy at a reduced cost.
Is it really serious?
Solar energy is adequate to fulfill the need of this energy starved world. But then one must really understand that one has to set realistic goals and try to maximize the efficiency of solar energy. At present most of the solar panels are capable of converting mere 15 percent of solar energy into electricity. But studies have revealed that if focused research work is carried out then conversion efficiency up to 40 percent can be achieved. Today as solar energy is becoming a major source of energy, the need for cost effective yet efficient systems is very necessary.
The developments
1. SANYO Component Europe GmbH (SANYO), HIT series of photovoltaic cells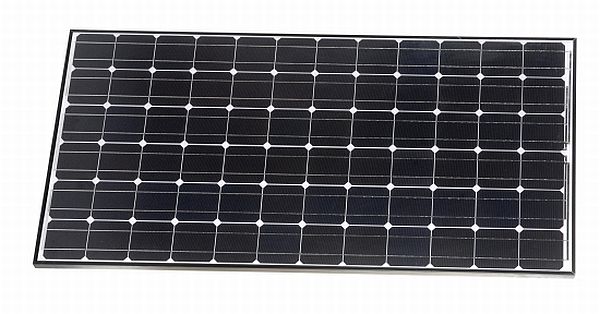 SANYO has introduced a highly efficient series of photovoltaic cells having a tested energy conversion rate of 21.6 percent. This series of cell has also been accredited by Microgeneration Certification Scheme (MCS). Now fewer cells are needed to be deployed for energy generation which also means better space optimization. SANYO was working on developing existing range of photovoltaic cells in order to cut cost of solar energy. Now these cells are available in UK for daily use.
2. A new solar panel from Suntech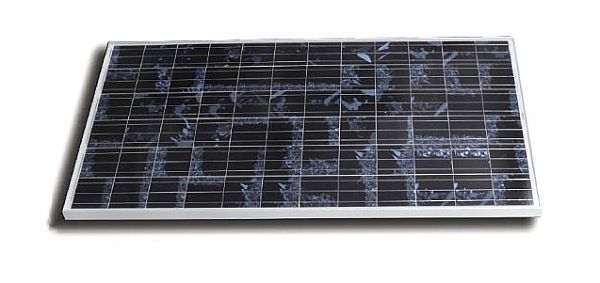 In the quest to manufacture highly effective photoelectric cells, reputed Chinese manufacturer Suntech have developed a new technology to make silicon wafers for solar cells. These cells are made up of new silicon-wafer casting process and cost almost half as compared to the conventionally manufactured solar panels. It took more than 20 years to bring this idea to commercialization and now Suntech is manufacturing these highly efficient and cost effective solar panels on a large scale. The energy consumption is the manufacturing process is low and so is the production time ensuring that the cost remains low.
3. Royal Melbourne Institute of Technology (RMIT) developed Solar panel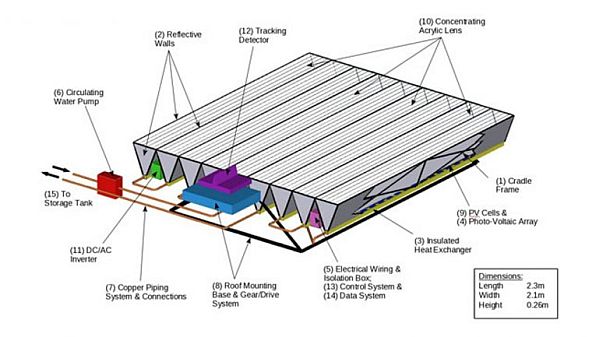 The solar panel developed by RMIT is found to be three times more cost effective and four times more efficient as compared to existing solar cells in the market. This innovative range of solar cells is made up of nine troughs each one featuring a concentrated acrylic lens along with reflective walls. These focus the solar rays on the strips of photovoltaic cells thereby increasing the overall conversion rate. In addition, the array has a motor driven concept to maximize sun rays exposure. Based on the concentrated universal energy solar system (CUESS), this range of solar panels will be developed by Technique Solar.
4. California-based HyperSolar developed a solar panel film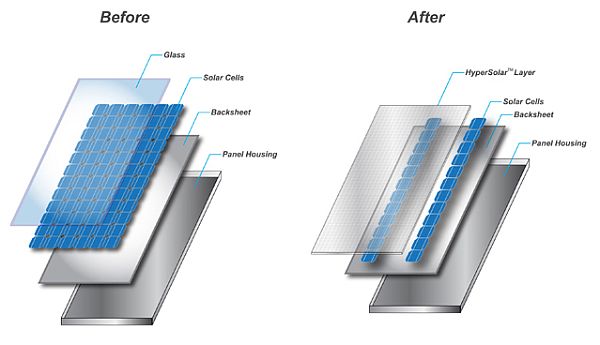 California-based HyperSolar have claimed to develop a range of solar films with 300 percent more energy conversion efficiency that too a half the cost. Based on cutting edge photonics technique this range of solar films is all set to take the market by a storm. These films consist of micro concentrators that collect sunlight from wide angles without the need of tracking the sun. These micro concentrators transport the light from top surface to the bottom leveraging on innovative photonics network. The collected sunlight is separated into different spectrums so that they can be routed to different output points. With photonics thermal management the unused solar energy is filtered out which otherwise effects the solar cell performance. Very soon we will have to our homes this ultra-efficient range of solar films by HyperSolar.
The main hurdles
The main area of concern that haunts the production of solar cells is that huge amount fossil fuels are consumed in the process. Moreover, the waste material in the production process needs to be disposed properly. Especially mercury and chromium waste causes serious environmental problems. According to reliable sources, in 2005 around 2.6 million tons of waste material was produced while manufacturing solar panels. The waste material pollutes soil, air as well as water alike.