It's recently been announced that Beavers will join the list of protected animals in England this autumn. They'll be listed under Schedule 2 of the Conversation of Habitats and Species regulations – but what does this mean? Well, it will make it an offence to intentionally capture, harm, disturb or damage where they breed and rest. This will throw a spanner in the works with land developers across the country.
What can we do to ensure we don't damage beaver habitats?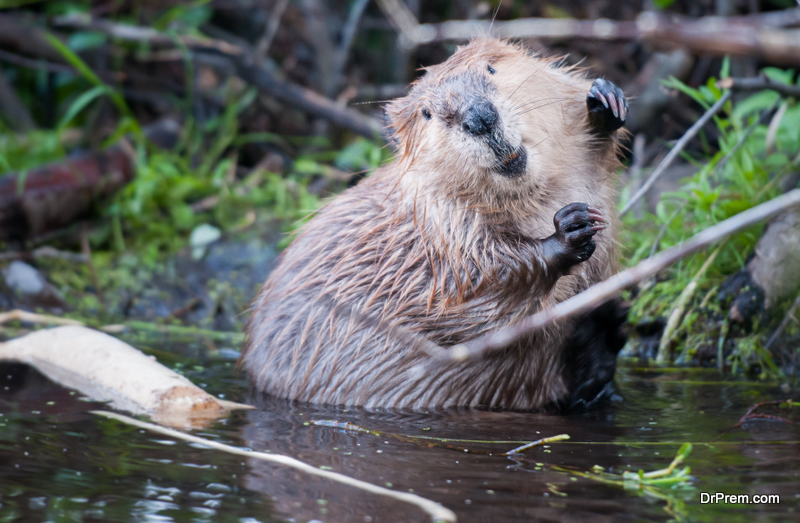 It's no secret that the housing market is needing new stock to keep going – and with the population only continuing to rise, governments are struggling to keep up with the demand. A solution is to this is to quickly develop land into more housing estates. However, due to the new law it's thrown developers into a spin and it's not the first time it's happened.
In fact there are many animals currently protected under law and it's this reason that environmental consultancy services have seen a sharp rise in recent years. Developers can easily conduct surveys in the area they wish to develop from a range of animals (bats, badgers, birds, and many more) to ensure that no damage to natural habitats take place.  Similarly, they can request ecology, landscape, and arboricultural surveys. Once the survey has been conducted it will either show the land is safe to develop on or what needs to be done to ensure its preserved. This step allows you help protect the environment whilst also being able to develop the land. With each local council having their own codes before granting planning permissions, it's a necessary step that will help the environment, local wildlife and developers make money from their land.
The surveys will not only help protect the animals and their habitats but can help fight climate change. The surveys will highlight what needs to be protected, which will ensure the ecology and biodiversity isn't disturbed – also helping climate change. The surveys, not restricted to animals, can also help protect the plant life necessary.
We know that governments across the world are looking to reduce their carbon footprints, with the climate rapidly rising, it's now a global issue on how we can slow climate change down. So, whilst the surveys will ensure companies don't hurt or damage any animals or habitats protected by law, they will also help countries reduce their carbon footprint. This will help them meet their goals in both the housing and population crisis as well as the reducing their carbon footprint. In fact, the UK alone is aiming to get their carbon emissions to net Zero by 2050.
It's clear that this is a new vital that will help you get the permission needed from local governments and with the rise of climate change – the surveys only going to become more necessary. Environmental surveys are just one action that we can take to reduce and minimise the effects of climate change and ensure that species can thrive.
Article Submitted By Community Writer