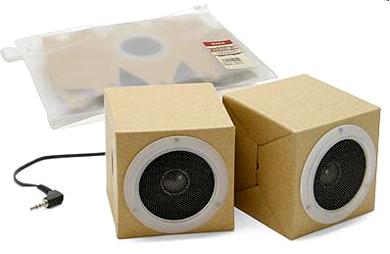 All those who love listening to music purchase a variety of audio speakers to suit their requirements. From mega boomboxes to simple yet elegantly designed tweeters, the markets are flooded with products that in most cases are either made from plastic or wood. Like always, some manufacturers and design houses have been producing eco friendly speakers for those with a green thumb. Here is a list of five such eco friendly audio speakers that are made using recycled materials.
MUJI Portable Cardboard Speakers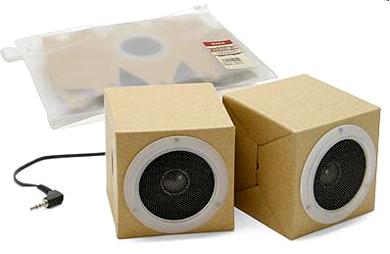 Portability is at its best with cardboard speakers from MUJI. These cool desktop speakers made of cardboard material are easy to assemble. Carry these modest flat speakers with ease in a plastic bag that comes along with them. Plug them into an MP3, iPod or CD player with headphone jack and enjoy the music to your heart's content. The prime feature of these speakers is that one can easily fold them up and store them when not in use. These speakers are fully functional and truly strike a blend of portability and simplicity. This innovative product is a must-have for those who are eco-oriented and are looking for electronics made of eco-friendly materials. These will cost $ 42.
Paper Speaker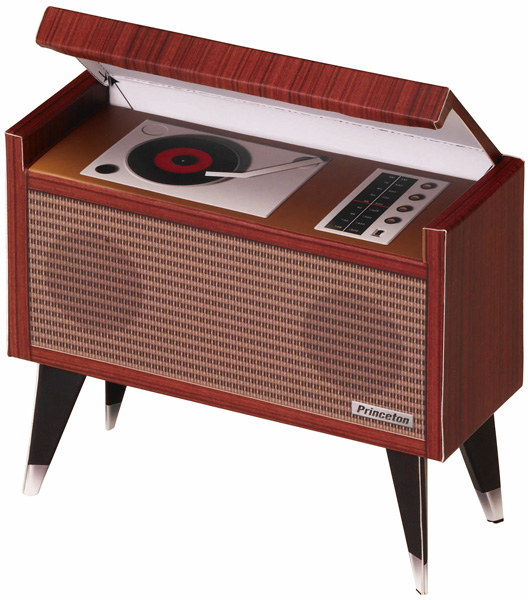 This retro looking device is not another piece of Origami art. These Tokyo-based Princeton Paper speakers can connect to any device that has an USB port, including PC. The DIY speakers get shipped with 1W speaker (mono), 3W amp, paper template, a USB connection and glue to get you going. Princeton offers Paper Speakers in three variations for the buyer to choose – a component stereo system, old school boom box and a cabinet record player. They will cost you $21. So, get those scissors and crafty hands ready to build a nifty retro looking kit and save the environment.
OrigAudio foldable speakers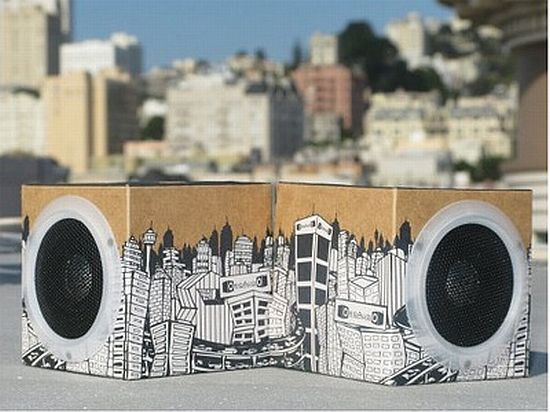 The OrigAudio foldable speakers are eco-friendly since these are made of cardboard and also packed with recycled materials. These speakers are self-powered and do not need a power cable or a battery. So, it is easy to carry and connect it to any audio device that comes with a headphone jack. An audio jack plug comes with the speakers. These 3.15" 1W speakers are a perfect gadget for those on the go since they are flexible and portable. These are available in various designs that one can choose to be printed on the speakers such as – Cityscape, SurfBreak, DayDream and Lake and Flowers. Personal designs can also be sketched on them. These cool speakers are priced at $16.
Rebaroque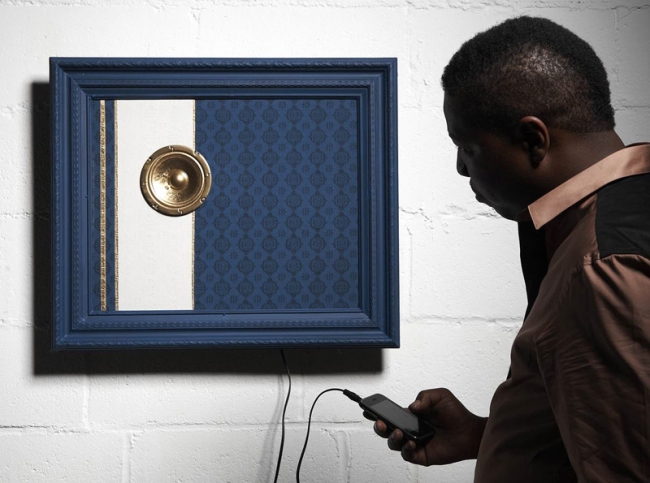 Dress up the speakers with Rebaroque – "sound frames" – that is sure to decorate them just like custom art. Make art and music go hand in hand with these custom made panels. These are made of recyclable materials, vintage picture frames, fabric and speakers. Each frame has a speaker and a cable which can be connected to any portable music player. These can also be used via a Bluetooth connection. These speakers are functional, beautiful, tech-savvy yet sustainable. These stylish upcycled sound frames are priced at $1300.
Jerrycan speakers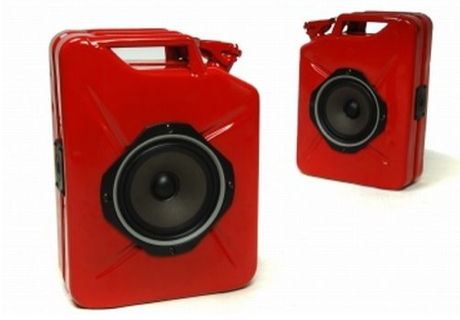 Ever imagined fuel container cans could take the shape of speakers? Ben Parker's creativity made this possible. These are portable speakers made of 'jerry-can' fuel containers. These speakers are made by hand. These weigh about 25 kgs and are offered various color options such as – pink, apple green, black, white, orange, blue and red. And these speakers are sure to deliver quality sound. Jerrycan speakers are priced at $470.