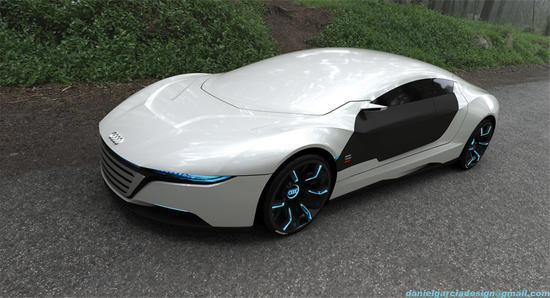 Eco Factor: Low-emission concept vehicle powered by a hybrid engine.
The brainchild of Spanish car designer Daniel Garcia, the Audi A9 concept is a low-emission hybrid vehicle for the future. The windscreen and the roof of the vehicle are formed of a futuristic nanotech material that repairs itself automatically if damaged.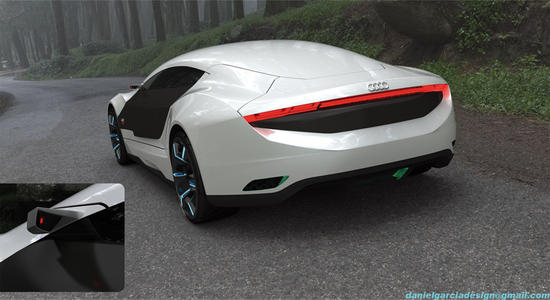 The A9 would be positioned higher than Audi's current flagship model, the A8, and is aimed to compete with other high-end luxury saloons on the market. Other futuristic additions include bodywork with a unique "electronic paint" that enables the vehicle to change color at the touch of a button.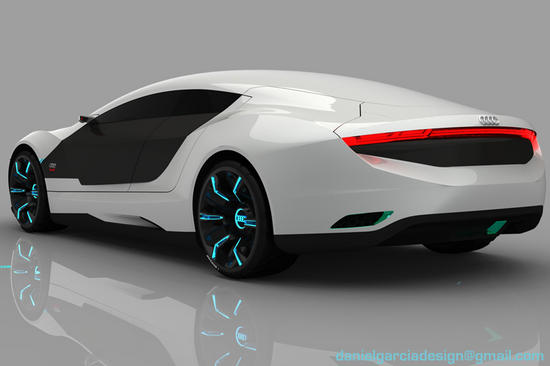 The designer is proposing a low-emission hybrid setup to power the vehicle. This advanced setup will include an internal combustion engine working along with four in-wheel electric motors.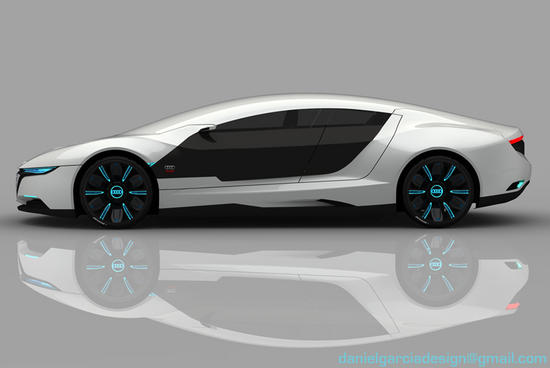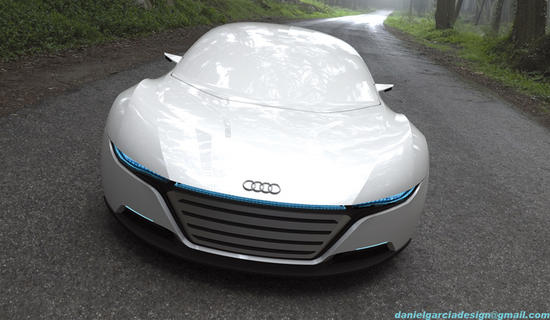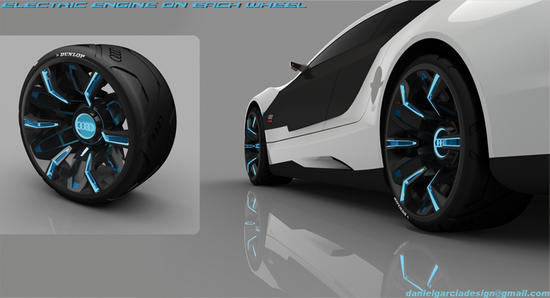 Via: Diseno-Art