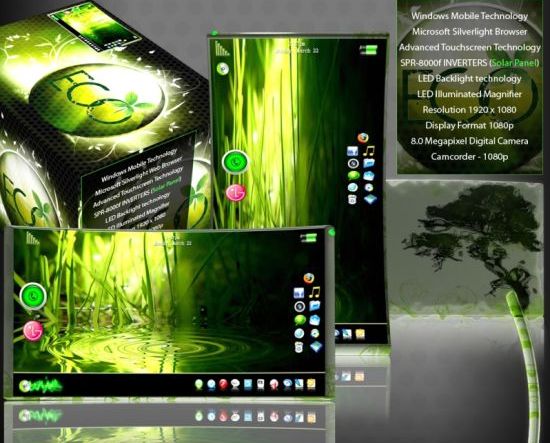 Eco factor: Eco-friendly cellphone equipped with a solar panel.
The LG Eco Solar is a concept phone by industrial designer Aaron Martinez that adds sustainability to your chatter with renewable energy. The phone features an onboard solar panel that can be recharged in sunlight or by incandescent and fluorescent lights when indoors.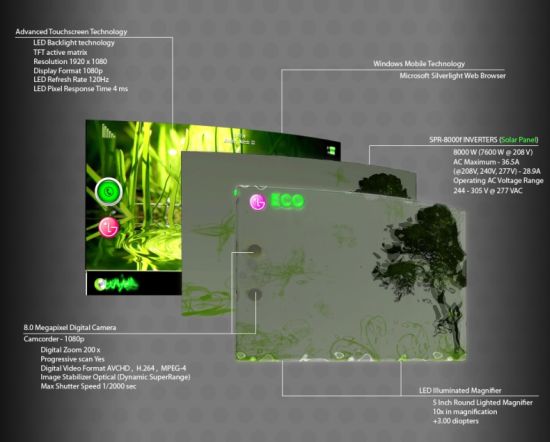 The concept is compatible with Windows Mobile and features a brilliant display with advanced touchscreen technology, LED backlight, LED illuminated magnifier, Microsoft Silverlight Browser. Moreover, you'll also find an 8MP camera with a resolution of 1920 X 1080 pixels and an option for 200X digital zoom.