Eco Factor: Portable charger harnesses renewable solar and wind energy.
Designed by Cheng Peng, the Mobile Energy is a portable charger for camping enthusiasts. The concept device harvests solar and wind energy to recharge a variety of handheld devices. The device features solar panels onboard the blades of a small wind turbine which makes sure that renewable energy can be generated when either of the two sources is available.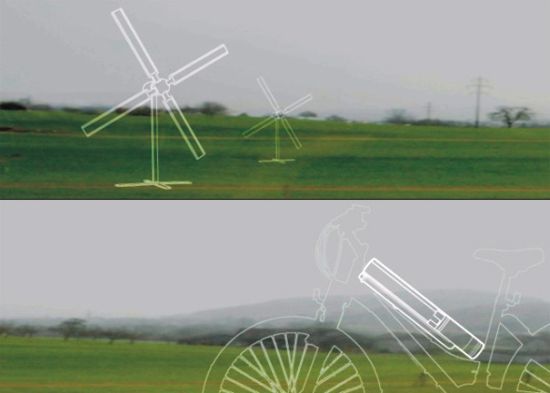 Mobile Energy also includes a powerful LED torch to light up camping nights sustainably. The fan can be removed from the system to ease storage and also use the device as an indoor light source.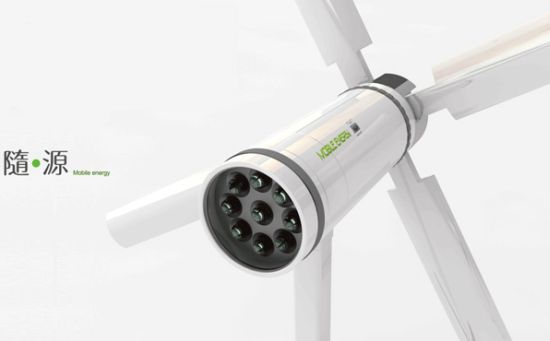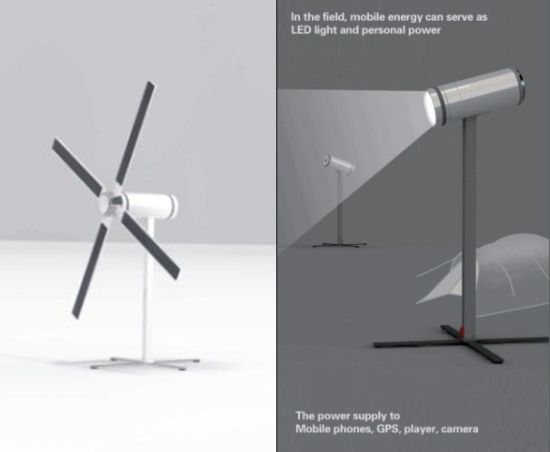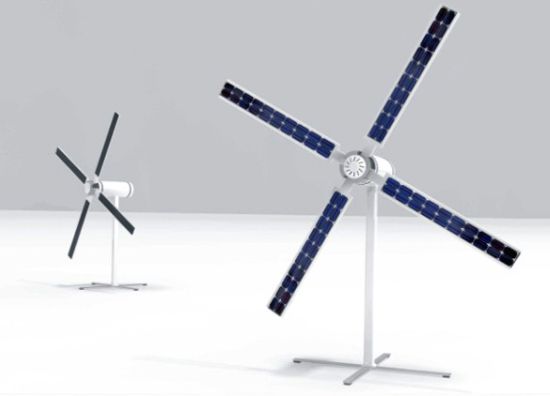 Via: YankoDesign