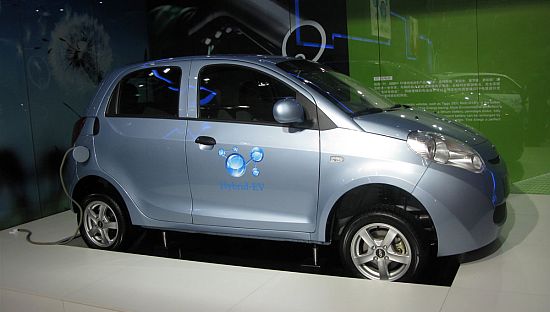 Eco Factor: Zero-emission vehicle powered by electric batteries.
Chinese car manufacturer Chery Automobiles Company has been quite regular in unveiling concept electric cars, but didn't launch these electric vehicles. The trend has now changed with the company launching its first battery-powered car, the Ruilin M1. The Ruilin M1 was launched at the 25th World Electric Vehicle Symposium and Exposition held in Shezhen, China.
Powered by a lithium-ion phosphate battery pack, the EV has a top speed of about 75mph and can run for 93 miles on a single charge. Presently the company hasn't revealed any information about the price of the vehicle and its full technical specifications. In addition to the Ruilin M1, the company also rolled out four other electric concept vehicles that include the Ruilin X1, Chery A5, Ruilin G5 and another M1 model.
Via: AutoBlogGreen