Abraham Lincoln's journey as the 16th president of America still inspires millions across the globe. And, now you can rediscover him through Ford's Theater's Center for Education and Leadership. The Center is situated at 514 10th Street in New York and allows visitors to explore more about the lasting impact of the legend's life through different galleries. Amidst all this, nestles a 34 foot tower of books that will particularly catch your fancy.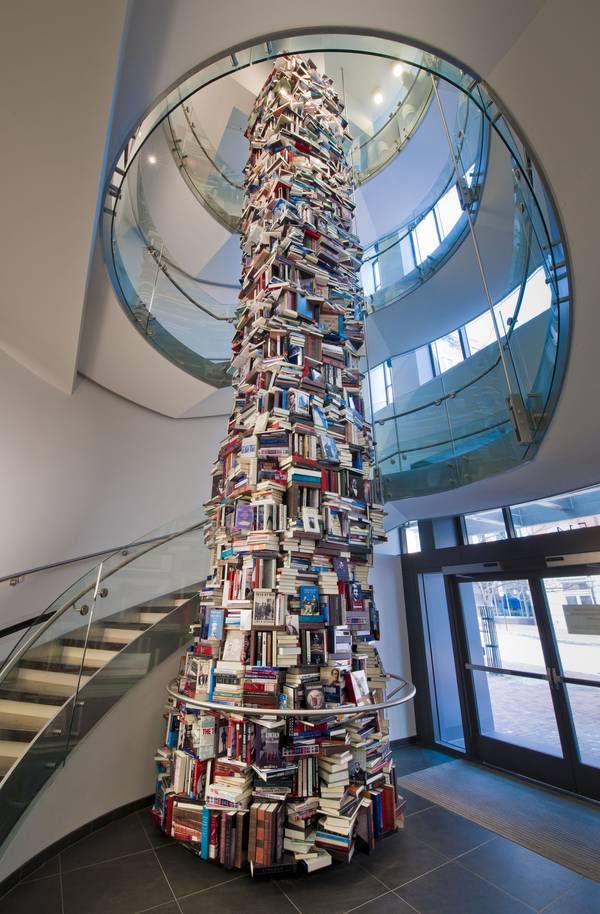 The book tower is surrounded by a winding staircase and it is the pivotal structure that we will discuss here. It has a cylindrical orientation and rises as high as three stories tall, covering a distance of 34 feet. The main frame of the tower is crafted in aluminum and it features around 6,800 volumes that cover almost 15,000 titles on Abraham Lincoln.
These books are a valued treasure as they make an exclusive collection. Although, majority of these books are biographies and histories; books covering his speeches, quips and quotes too occupy a significant place amidst this seemingly never ending stack of books. A few children's titles too have been included, but they make a trivial contribution.
One look at this colossal book tower and you are sure to get amazed by how a single person's life has been put in over 6,800 volumes and yet we cannot think of the possibility that this would be the end to the story of this great man. There is more to come, but we will have to wait for that next big thing. Until then, you have this marvel to gaze at.
Via: Boingboing