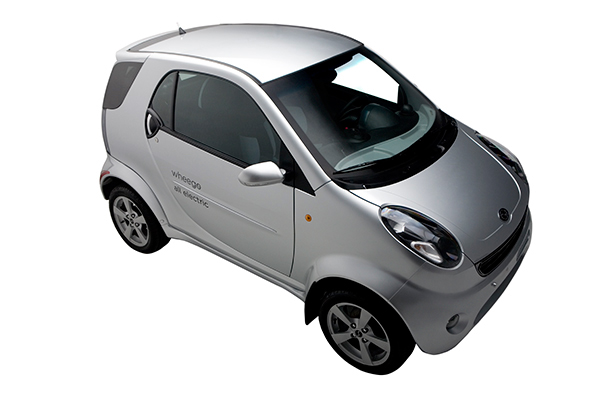 Going beyond the Euro 5 standard IC engines, and even overtaking the hybrids, we only have the singularly pure green force of the automotive industry which can make its everlasting mark on our future levels of sustainability. Yes, we are talking about the cars endowed with zero tail pipe emissions. And so is the auspicious time for their arrival, as Accenture forecasts 1.5 million electric vehicles in the United States alone by 2015, while China has pledged to provide $15 billion to initiate an electric car industry of its own.
Still the predicaments lie with the fact of their higher upfront costs in comparison to their IC engined counterparts, and even some people face the dreaded 'range anxiety' resulting from lack of recharging infrastructure. But with several governments having established policies and economic incentives to overcome such existing barriers, it's only a matter of time for the full fledged progression of this adamantly green sector. So, enough of those highfalutin concepts! Let's get down to the real deal and appraise the eight most commercially successful electric vehicles.
Mitsubishi i-MiEV: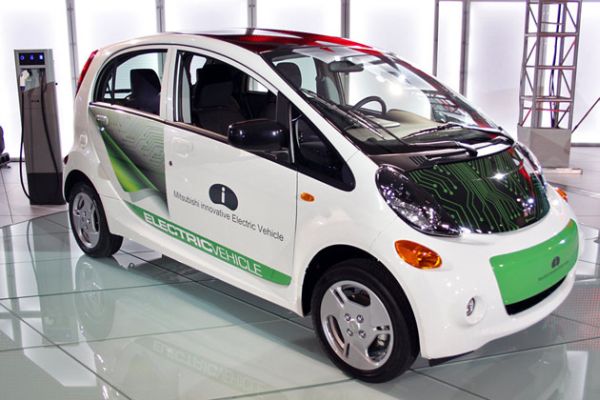 This bantam five-door hatchback electric vehicle by the world's six largest automaker waslaunched for fleet of customers in Japan in July 2009, and on April 1, 2010, for the wider public. Endowed with a 47 kW (63 hp) permanent-magnet motor, the car had a 100 miles (160 km) on the Japanese test cycle and 85 miles (137 km) on the US cycle. With its top speed of 80 mph (130 kmph), the i-MiEV had 'breezily' sold over 5,000 units by November of 2010.
Price: Basic ES model costs $27,990 only.
Nissan Leaf: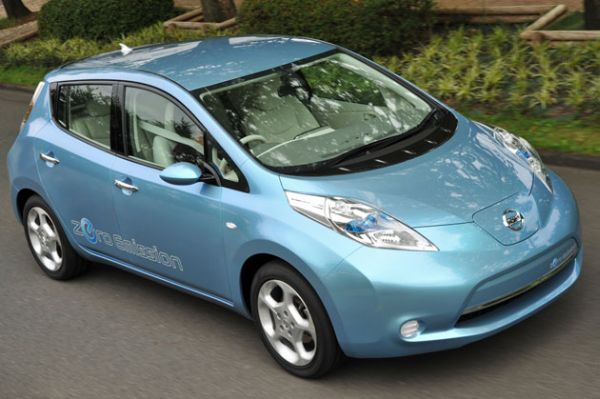 Truly a car to watch out for in the future, the Nissan Leaf (also formatted "LEAF" as a backronym for Leading, Environmentally friendly, Affordable, Family car) is a five-door mid-size hatchback electric car produced by Japanese automaker Nissan and was introduced in Japan and the U.S. in December 2010. Incorporated with a 80 kW (110 hp) synchronous motor, the car is touted to have an extended range of 160 kilometers (100 mi) on the EPA city driving cycle, and a convenient top speed of over 150 km/h (93 mph) with 0-60 acceleration in 9.9 secs. Moreover, Nissan could very well become the first automaker to have 10,000 all-electric vehicles in the U.S. by the end of 2011. Fervently epitomizing the 'green' way of life, LEAF has already won several accolades including the 2011 World Car of the Year, and ranks as the most efficient EPA certified vehicle for all fuels ever.
Price: $32,780
Tesla Roadster: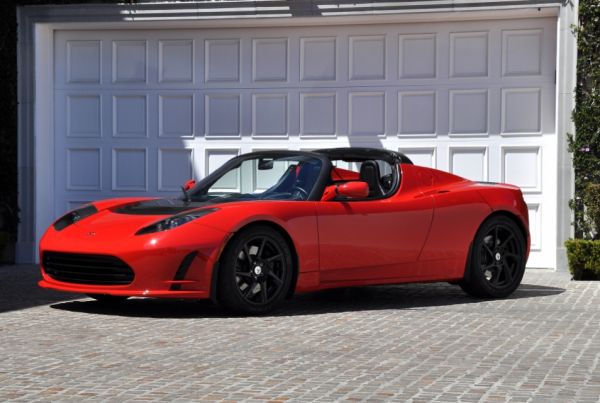 This is not just any EV, but a pin-up material for the whole EV stratum. A classy BEV (battery EV) sports car produced by the electric car firm Tesla Motors in California, it was the first highway-capable all-electric vehicle in serial production available in the United States. Also being the first production automobile (sold over 1,680 units worldwide) to use lithium-ion battery cells, the sports car is powered by a 3-phase, 4-pole 248 hp (185 kW) electric motor, and can romp from 0 to 60 mph (0–97 km/h)in just under 3.9 seconds. With a blistering top speed of 125 mph (201 km/h) and a fabulous range of 227 miles (365 km) on a single charge, the Roadster can seriously challenge its gas guzzling peers on the style as well as performance quotient.
Price: Starts at $128,500 in the United States and $112,000 (excluding VAT) in Europe. Tesla is also developing a roomy Model S hatchback that starts at $57,400, about half the price of the Roadster.
Th!nk City: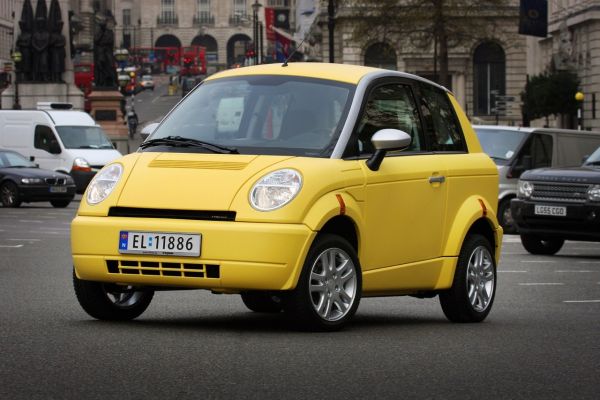 A petite vehicle that delivers high on sustainability, the Th!nk City is a small two-seater or 2+2-seater highway capable electric car produced by Think Global and production partner Valmet Automotive. With a top speed of 110 kmph (68 mph) and an all-electric range of 160 km (99 mi) on a full single charge, the car can spurt from 0 to 30 mph in just 6.5 seconds and 50 mph in 16 seconds. The company already expects to sell 2,000 to 3,000 cars in US by 2011, while it announced the production of the 2,500th unit very recently.
Price: $34,000
Zytek's Smart Fortwo: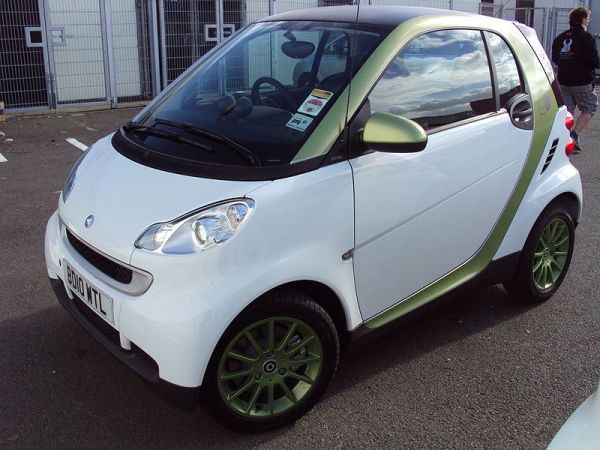 Another diminutive electric conception (actually one of the lightest cars in the European market), the Smart Fortwo is a rear-engined two-seater city car manufactured by Smart GmbH, introduced at the 1998 Paris Motor Show as the Smart City Coupé, and currently in its second generation (the electric version modified by Zytek Electric Vehicles). Powered by a 70 hp (52 KW) transversely rear mounted motor, the car has an electronically limited top speed of 90 mph (144 kmph) and an acceleration from 0-60 in 12.8 seconds. The vehicle is expected to expand its market to over 40 locations worldwide.
Price: $12,000
Mia microbus: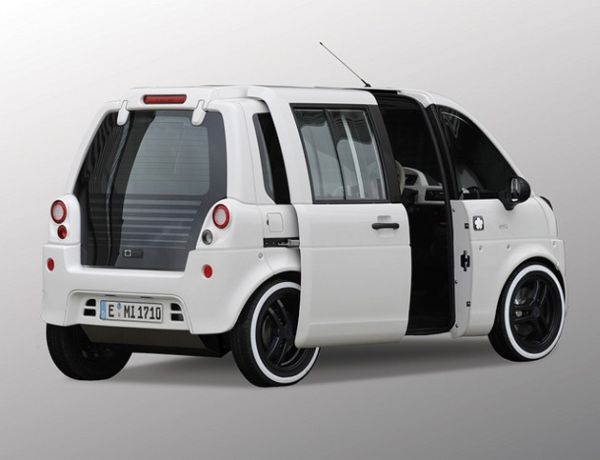 The 'green' fruit of a myriad of collaborations, the electric mircrobus Mia will be produced in China by a small French-German company called Mia Electric, powered by batteries built in Israel and developed by EVida (which has offices in the US, UK, and Israel) and sold in Europe come 2012. There are two types of battery packs, with the smaller 8kWh lithium-iron-phosphate battery pack offering a range of a 55 miles, and a the more powerful 12kWh giving a greater range of 80 miles. The car can scamper to a top speed of 68 miles (109 kmph) aided by its light weight frame at only 1,730 pounds. The vehicle will make its commercial foray in Europe by 2011, and it is expected to enter the American market by 2012.
Price: $27,908
Wheego LiFe: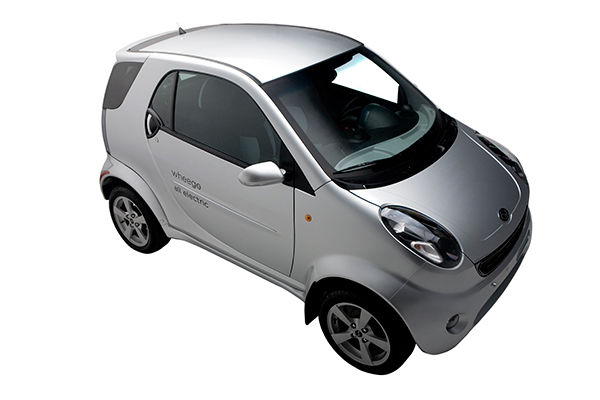 Produced by Wheego electric cars, a U.S. manufacturer that uses EV bodies built by Shuanghuan Automobile of China, LiFe (according to Wheego CEO Mike McQuary) "is an example of American ingenuity at its finest." Though we are not sure on how many people would agree with that, but this car was marketed with a 100-mile range and a 65 mile per hour top speed, powered by a 30 kWh lithium (Li) iron (Fe) phosphate battery pack. According to the company, there were already 500 orders (as of January, 2011) after a delirium of delivery issues.
Price: $32,995
Mahindra Reva: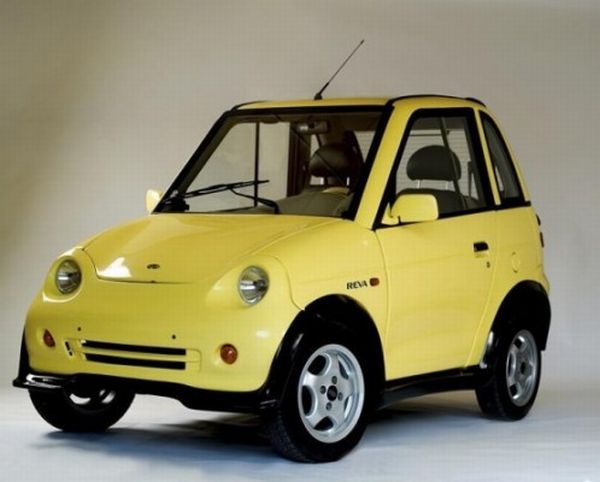 Reva has always been at the forefront of electric vehicle technology in India. Now after its $1.1 billion dollar acquisition by Mahindra, the all new zero emission Mahindra REVAi is set to make its foray into the commercial scheme of things. With a capacity for four people (two adults and two children), top speed of 80 kmph, an acceleration of 0-40 km in 7 seconds, and a low price of just $6,785, it has been astutely marketed towards the ubiquitous Indian nuclear family.
Price: $6,785