Many of us are all too aware of the problems with waste, rubbish and recycling and it's more important than ever to consider the planet in everything that we choose to do throughout our lives. When re-vamping your home, it's wise to ponder the different options that are available, both to support a more sustainable way of living, and to ensure that your carbon footprint is as minimal as possible. By choosing more eco-friendly options, you can support both the world in which we live, and your own physical wellbeing. Here are seven eco-friendly interiors ideas for a home refresh.
Use plants as decoration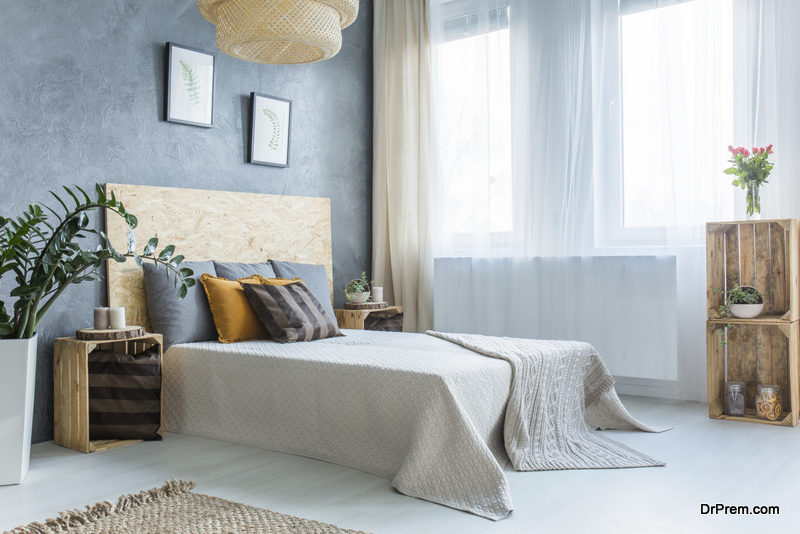 It's common knowledge that green plants are a fantastic source of oxygen, and their air-purifying attributes can transcend throughout the home, resulting in less harmful chemicals within the air that's breathed in. Not only are indoor plants particularly good for our health, they're also great at creating a fresh ambience, particularly if you choose a plant that has an inviting scent. 
Choose energy saving window treatments
By replacing your standard curtains or blinds with thicker, more thermal alternatives, you'll be able to regulate the temperature of each of your rooms more readily, and ensure that you're retaining as much heat, or cool, as possible. By simply looking to switch out your current window treatments to a more comprehensive and temperature sustaining selection from the extensive range of made to measure blinds that are available on the market, you'll soon reap the benefits. By reducing the amount of heating, or air conditioning that you use within your home, you're not only able to gain financially thanks to a reduction in energy bills, but you're also being more mindful of the amount of energy you're utilizing within the home.
Avoid VOC where possible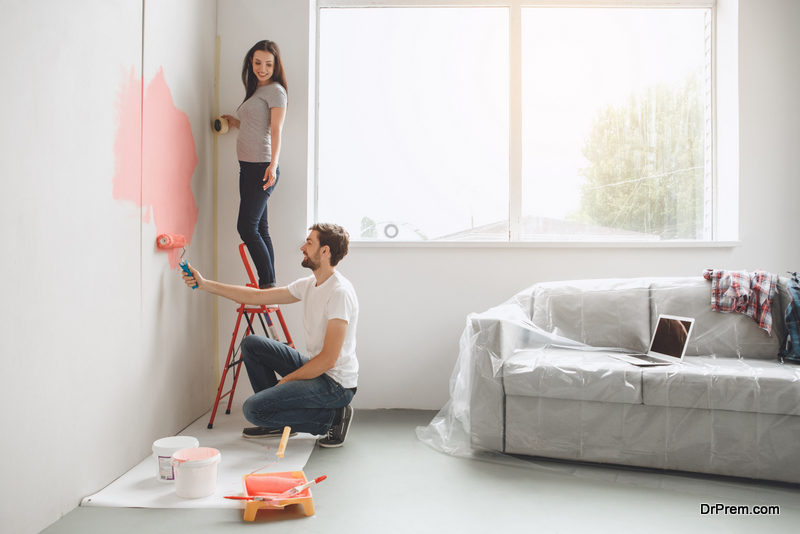 Volatile organic compounds (also known as VOC) are organic chemicals that easily evaporate at room temperature. Particularly prevalent in certain paints and adhesives, VOCs can release toxic emissions into the air that we breathe in, which can not only be harmful for the human race but also for the planet as a whole. These days there are a fantastic range of alternative products available, so look out for items labeled VOC-low or Green Seal-certified paints and adhesives.
Consider your wood selection
Deforestation is one of the largest issues the world is currently facing, with an estimated eighteen million acres of forest lost each and every year. Lots of solid wood furniture that's produced and manufactured has contributed to this issue, so it's important to select wood-based products that have been correctly approved. Look for items with a more sustainable background by purchasing furniture marked with the FSC certified logo. The FSC guarantee that the wood that they utilize for all products has been harvested in a more ethical manner, making it much better for the environment overall.
Invest in furniture with longevity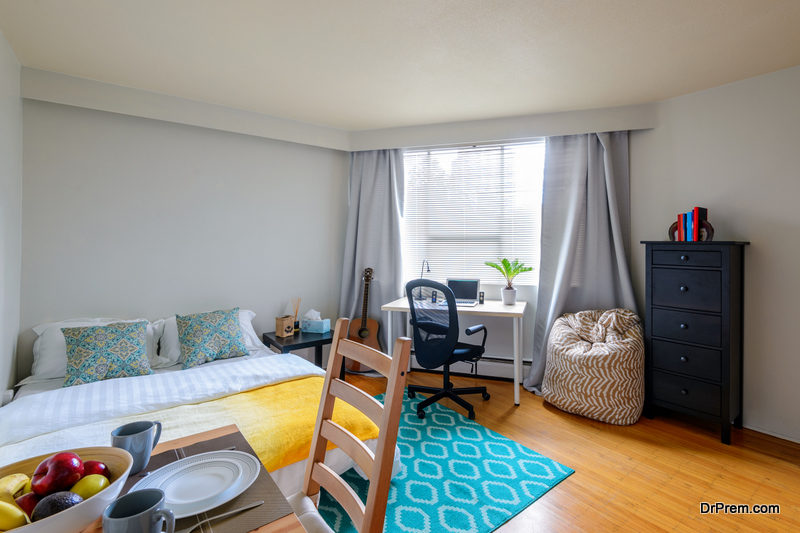 When purchasing furniture for the home, consider its longevity, and if you believe that in a couple of years' time, it's going to need to be replaced, then it's not a necessary purchase. Look for items that are multifunctional – not only is furniture with several uses cost effective, they also eliminate an element of waste over time. It's also worth considering investing that little bit more from the outset of your furniture purchasing journey, as you're much more likely to see a stronger return, and many more years of use, as opposed to a more readily disposable option.
Utilize natural textures and finishes
Synthetic materials are so readily available on today's market, it's understandable that they're an often-regular purchase for the home, particularly when it comes to soft furnishings. Look to the likes of natural cotton and wool for your upholsteries, with everything from cushions, bedding and carpets available in natural fibers, as opposed to those environment damaging VOC-filled synthetics. 
Re-use and Recycle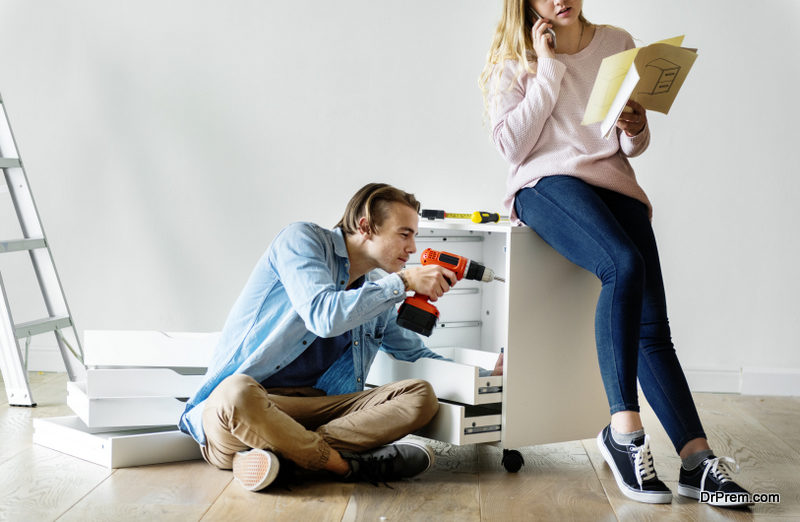 In order to truly keep your carbon footprint at a minimum throughout your home update journey, look to re-use and recycle furniture. Whether that's up-cycling an old piece of family furniture through a little paint, fresh hardware and some TLC, or purchasing pre-loved furniture and decorations, you're able to revamp your interiors without adding to the damaging of the planet.
Article Submitted By Community Writer