Over the past few years, Eco-tourism has gained popularity among go getters who wish to plan a peaceful vacation with the idea of taking a break from the rat race of life. People are opting for packages that promise them an Eco friendly environment. Many green hotels or resorts are integrating environmental practices too.  The materials used in the construction of the hotel are recycled. These eco resorts have access to natural light and energy efficient systems for heating and cooling.
Other commodities that are part of the hotels are biodegradable and non-toxic. Moreover the linens used in bed are 100% organic. Down to such nitty-gritties, organic is one huge part of an eco resort. Therefore, eco resorts are ideal for adventurous and enthusiastic Eco-travelers. Here are the 6 best eco resorts across the globe.
Soneva Fushi Resort & Six Senses Spa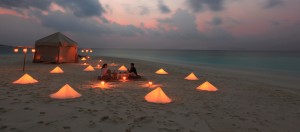 Soneva Fushi Resort is located in the Island of Maldives. The entire place is wrapped in a green carpet around and is amply surrounded with white beaches and stunningly gorgeous turquoise blue water. It is a perfect destination for nature lovers, we say.
Nihiwatu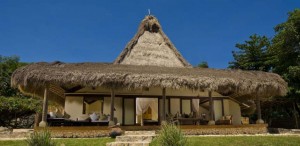 Located in Sumba in eastern Indonesia, Nihiwatu features three two bedroom villas and seven bungalows. The resort is known for conserving its local biodiversity and employing 95 per cent of the staff from the island. The place has excellent diving. Guests experience a complete Indonesian culture by visiting traditional villages.
Wild Elephant Eco friendly Resort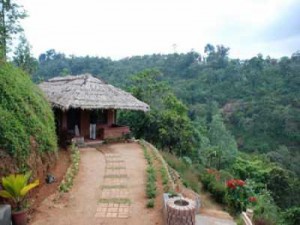 The resort in Munnar, Kerala, is near the rainforest and is famous for its flora and fauna. It is a haunt that brings us face to face with varied fauna. For a wild life lover, a visit to Munnar will be extremely pleasurable. Munnar has the best collection of waterfalls. On request, the resort also organizes jeep safari that covers rocky terrain, tea gardens and beautiful views.
Jean-Michel Cousteau Fiji Islands Resort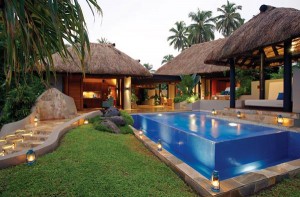 It is located on the island of Vanua Levu on a seventeen acre coconut plantation. The marine biologists help travelers in underwater world of Fiji. It is fantastic place for scuba diving lovers. It has 25 charming bungalows that are built of timber. Fresh herbs and vegetables are served in meals grown in organic garden.
Eco Beach

Eco Beach is located in Western Australia. Recycled material is used and this minimizes the resorts' impact on environment. It serves organic produce along with local seafood on its menu. In-room monitors are installed so that guests are aware of how much energy they consume. Wildlife walks form an added attraction.
Tenuta di spannocchia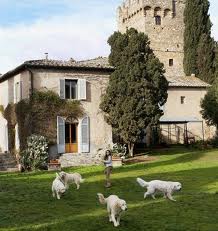 It is an organic farm situated in Italy. Guests are taken straight into the Tuscan countryside. It also serves as an educational center that focuses on nature conservation and cultural traditions. It offers activities such as hiking and Chianti wine tasting. With its few attractions such as orchards, local gardens and sampling honey, this place is perfect for week-long stays.
Wow! With such beauty evident onsite, we can only just imagine what it would be to stay at one of these eco resorts. No doubt the rich and the famous flock to these hubs– We know our answers. However, only a stay could justify our knowledge we think!