The life in New York can sometimes be so frustrating that the only chance for you not to break down is to completely change the scenery and escape from everyday routine at least for a couple of days. The best plan is to pack your stuff, rent a car, and drive away from this big mundane world. Surely, the road trip has to be as pleasant as the vacation, so the choice of a car rental provider is crucial here. No one in their clear mind should pick a lousy car for the sake of the economy – you only live once, so you deserve something as fancy as an SUV. The car rental agencies like RealCar guarantee that your trip will be not only extra comfortable and spacious, but also tasteful and elegant. Here are some places in upstate New York you might fancy:
1. Catskills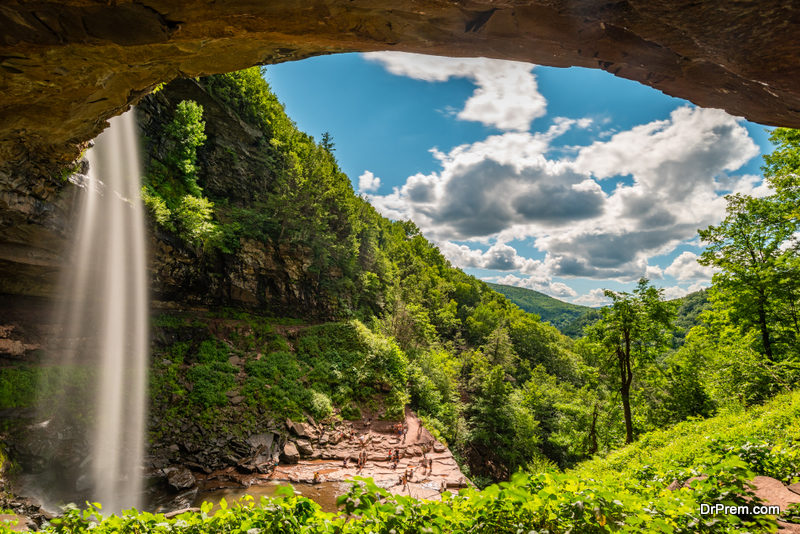 No, you won't find here anything related to cats or kills – it's simply a chain of mountains, which suggest a great adventure for families with kids. Thousands of people come here from all corners of the world to conquer Mountains' peaks. Catskills is rich in breathtaking landscapes and historical places that harbor ancient caves and waterfalls, like Schoharie Valley that lies right beside the Hudson River does. Tourists who wandered to the Road 6 can stay overnight in the Spruceton Inn that gladly accepts any visitor who got lost in the beauty of the surrounding nature. Here people who enjoy fishing can buy a fishing permit for only $10 a day. Down south to the Spruceton Inn and right across the Hunter-west Kill Wilderness, which is the excellent place for all fellow hiker fans out there, stands the Phoenicia Diner that serves a delicious brook trout. Phoenicia, the heart of Catskills, is where all the magic happens. It will take you around 2-2,5 hours on Route 30 to get there by car.
2. Cooperstown
Cooperstown is a village in the county of Otsego, New York. Judge William Cooper founded Cooperstown in 1786.The place is famous mostly thanks to its tribute to the history of American baseball found in the National Baseball Hall of Fame and Museum. But don't get upset if you're not a baseball fan as Cooperstown is full of different places to visit. Driving by Route 80 will get you to the endless source of inspiration – the Fenimore Art Museum. The institution impresses its visitors with the diversity of traditional and modern American art. Another destination point for the Cooperstown tourists is usually the Farmer's Museum or the Glimmerglass Opera.
3. Lake Placid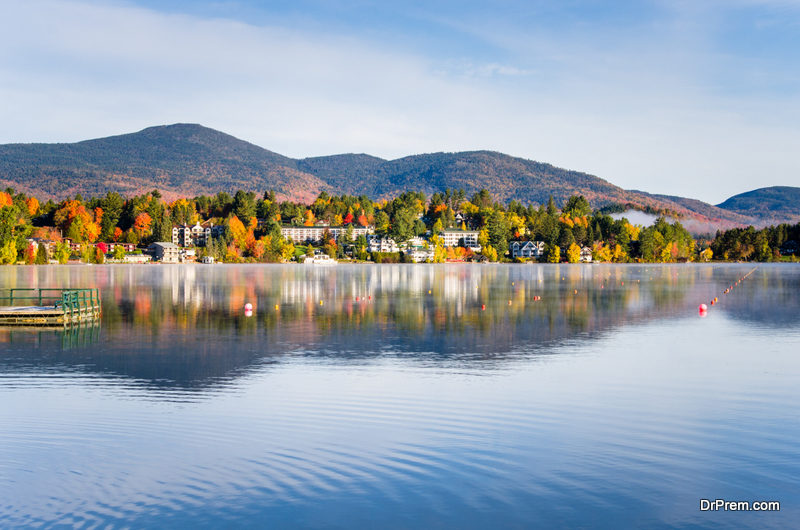 Diving into the world of natural wonders in the Lake Placid village will leave a lasting impression and a desire to come back for one more dose of beauty and tranquility. The calming scenery of mountains and a green horizon will help you relax and find some peace within oneself. Leaving Lake Placid and driving up to Wilmington by Route 86 the sweeping view of a great Whiteface Mountain will capture the eye of any passing traveler. Reaching out there is not so easy a task for a generic sedan.
The best way to conquer a mountainous road is to lease an off-road vehicle provided by agencies like RealCar. You will not only get a powerful and sturdy car, but also a comfortable, safe, and family-friendly automobile, fulfilling your trip with lots of bright memories to bring home.
4. Fort Ticonderoga
Not too far from Adirondacks lies this beautiful historic place. Far back in the 18th century during the conflict between France and Britain, the U.S. military forces under command of Ethan Allen and Benedict Arnold captured the Fort Ticonderoga that as a result became the main strategic advantage in various battles. Now, the Fort is a historic museum and a tourist attraction that carries the stories of millions conflicts told from different perspectives: American, British, and French. The surrounding area welcomes the visitors to walk by La Chute River and enjoy the views of the surrounding nature and rest in the shade of ancient trees. Road to the Fort won't be so pleasant and simple for people driving there by an economy car as passing a mountainous terrain can be a bit tricky for its tires. A bigger car, like an SUV, will most certainly get the job done and thanks to car leasing companies like Real Car, this car can turn any rough trip into a smooth ride.
5. Adirondacks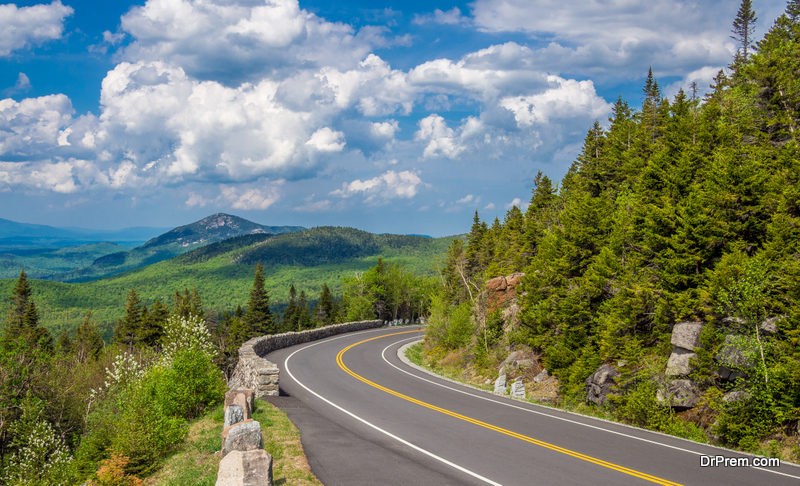 Another amazing mountain chain the lovers of extreme activities might enjoy. Climb a mountain peak, bike or hike – make the most of your holiday! Many visitors come here to enjoy thebeauty and tranquility of Adirondack Park, which is so big that it could cover several Everglades or Grand Canyons.Wandering or driving north will bring you to the center of the Adirondacks – Saranac Lake town.
The place is full of positive energy for your mind and soul –its' views, music, and art scenes will certainly create unforgettable memories. For a piece of Robert Stevenson's story of life, visit the Robert Louis Stevenson Memorial Cottage and Museum – just walk or drive up the stream of the river that dissects the town.
6. Hudson Canyon
Hudson Canyon is something more than your traditional canyon – it is almost the abyss of fascinatingly diverse marine life. The Canyon is around 3,600 ft. deep and begins at the mouth of the Hudson River. The place is about 100 miles away from the Statue of Liberty and if you find a nice offer from a car rental service, like free 200 miles from $149 a day provided by RealCar, you are good to go.
Visiting Hudson Canyon means a weekend full of a joyful cruising, trolling, and chunkingwith a great company of people. Looking for a great adventure that involves lots of fishing? Hudson Canyon is just what doctor ordered.
How to get the most out of my trip?
Visit as many places as you can! The best memories are the ones you can share with people you love, so don't forget to take them along! The car rental industry in modern days suggests the great variety of automobiles for any case imaginable. Searching for an ideal vehicle for a family trip to upstate New York? Take an SUV as its size is perfect for a family of five, who travel with baggage or special equipment like skis or bikes. Try booking a New York rental car to get access to the city that will surprise you with a variety of attractions and entertainment.
Article Submitted By Community Writer